LATAM Airlines Group today unveiled a new dining concept for the Economy cabin of its long-haul international flights (longer than seven hours), which is now available onboard flights to/from Chile and will be introduced throughout the airline group's international network by the end of 2017.
LATAM has replaced the traditional tray – normally associated with in-flight dining – with a choice of individual gourmet dishes that are 50% bigger with fewer peripheral elements, which showcase Latin American, international and vegetarian cuisine.
Passengers will be presented with a menu with three choices for lunch or dinner, including a hot dish, vegetarian meal or a lighter cold option, which is accompanied by a drinks service and sweet snack. There also will be two breakfast choices – all at no additional cost to passengers.
"At LATAM, we are committed to offering our passengers an unrivalled travel experience and they tell us that onboard dining is one of the most important differentiators. That's why, we embarked on journey to develop a unique culinary experience that offers unparalleled quality, comfort and variety," said Claudia Sender, Senior Vice-President Clients, LATAM Airlines Group.
Watch video: http://videoslatam.com/tripulantes/2017/11/06/video2.htm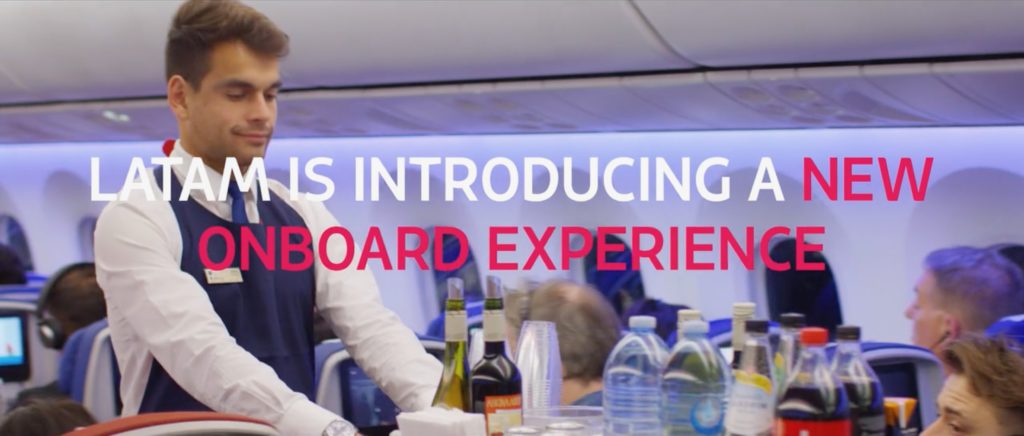 A collaborative process
The new dining concept was developed over 16 months together with airline catering experts at the Gategroup Innovation Centre in Amsterdam. The onboard experience was central to the creative process and from the outset LATAM's catering team collaborated with cabin crew and Gategroup's specialist chefs, taking into account service time and the constraints of the aircraft's galley.
"The passenger was central to every decision in the development process. We asked them what they wanted and collaborated with industry experts and our cabin crew to ensure it was deliverable on-board. Every detail was important to us – from the ingredients used to how each dish is prepared and served," said Sender.
Gategroup's VP Customer Experience, Anne De Hauw, added: "We truly believe this innovative new dining concept is going to transform the way that passengers experience in-flight catering. Being able to collaborate with LATAM, putting the passenger at the center of the development process, has been an incredible experience. We thank LATAM for the opportunity to work together on this and are proud to have been a part of this innovation to reality success story."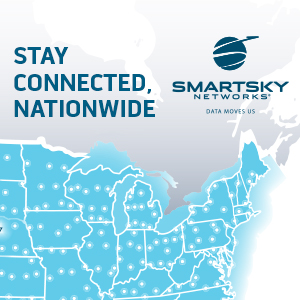 During the development process, LATAM also sought passenger feedback, carrying out 14 in-flight trials. Passengers were surveyed about the overall in-flight experience and on average satisfaction scores doubled with the new dining concept when compared to its previous Economy service on long-haul flights.
In total, the company has created over 300 new dishes, which will be served to an average of 14,000 passengers on 64 flights each day.
Menu
Dinner and lunch options for Economy passengers include Latin American, international and vegetarian dishes ranging from 'slow-cooked beef brisket with corn pudding, sautéed asparagus and cherry tomatoes' and 'spinach-ricotta cannelloni with creamy saffron sauce and roasted red pepper coulis' to a 'roast chicken cold plate with quinoa bites, fava beans and mixed greens with yogurt-sesame dressing'. Breakfast choices include a 'ham and cheese croissant', 'crepes filled with apple and caramelized peach' and ´waffles with dulce de leche, cashews and orange'.
LATAM Airlines Group will offer the new dining service in the Economy cabin of all international flights longer than seven hours on Boeing 787, 767, 777 and Airbus A350 aircraft. The service is already available on flights over seven hours to/from Chile, serving destinations in the United States, Oceania and Europe. The concept will be rolled out throughout the airline group's international network by the end of 2017.
LATAM offers two cabin classes on long-haul international flights: Economy and Premium Business. In addition to a complimentary meal service, the Economy cabin feature reclinable seats with individual seat-back screens. Premium Business passengers can enjoy lie-flat seats, award-winning food and wine as well as premium airport services.