In a bid to woo lucrative regular travellers to its frequent flyer programme, Air France-KLM is revamping Flying Blue with what the airline says will be a €15m investment to update the system introduced in 2005.
Members expected many of the changes, including revenue-based mileage accrual, dynamic pricing for redemptions, and a cash partial payment option of up to 25%. But there are a few surprises too: no changes to the benefits of tier status, not moving to revenue-based tier points, and a new tier point system called XP that speaks to the generations of travellers who have grown up with video games.
During a media briefing this morning, Air France-KLM's vice president for customer loyalty Fréderic Kahane emphasised that the system will be simpler. While it's hard to believe too many regular travellers were confused by the current program – and some frequent flyers appreciate the arbitrage opportunities created by a more complex option – an easier-to-understand overall system may be better for a wider number of passengers.
As usual with changes to frequent flyer programmes, the goal is to reward customers on more expensive fares and diminish the returns of those who fly cheaply. In general, the losers in these changes are travellers with fixed schedules on domestic routes, who will earn fewer miles thanks to the revenue-based mileage accrual, although the Experience Points (XP) system works on a five-tiered basis (domestic, sub-2000 mile "Medium", 2000-3500 mile "Long 1", 3500-5000 mile "Long 2", and 5000+ mile "Long 3"). It's relatively similar to key competition British Airways-Iberia's Avios programme in earning status.
During the transition period between the two systems, the airline says, it will convert status earning (which is currently on a miles or segments basis) to the new model on 31 March 2018, and passengers will receive the better of the two sums at the end.
The definition of "domestic" is interesting, since vice president for customer loyalty Fréderic Kahane said "anything within a country code is considered a domestic flight," but Flying Blue program director Derrick Merkus confirmed to Runway Girl Network that flights between the US and Canada (which both use +1 under the North American Numbering Plan) will be classed as international.
[A previous version of this article stated, through a misunderstanding, that US-Canada flights would be classed as domestic. RGN is happy to correct the error.]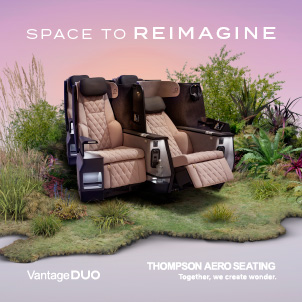 In a move bound to raise sensitivities in China, flights between Hong Kong and the People's Republic of China are classed as international, because the Special Administrative Region has a separate dialing code to the mainland.
"We follow the external definitions that we buy on what is domestic or not," Merkus said. "We are not deciding ourselves what is a country or not. In the file that we buy, indeed, Hong Kong is seen as a separate country, so it will be a non-domestic flight."
This seems ripe for a change as soon as Air France-KLM's partners China Southern and China Eastern see it, particularly since the system already seems able to shift definitions of domestic/international in the other direction for the US and Canada.
Overall though, earning and qualifying seems to place Air France-KLM in a reasonable position towards the middle of the pack, when taking into account slightly lower mileage accrual (particularly for higher-tier frequent flyers) and the opportunity to earn mileage for ancillary purchases.
Spending is still a questionmark, though. Dynamic reward pricing means travellers won't know how many miles they'll need to save up for a redemption, although an "as of" chart will be published.
Without the ability to see exactly how dynamic pricing will work, with an example chart a notable omission in this morning's presentation, many frequent flyers will be skeptical of changing the way they earn points without seeing how valuable those points will be in the future.
Related Articles: