Lufthansa wants to find a way to future-proof its inflight entertainment, and to ultimately offer a streamlined IFE and connectivity experience for passengers.
The German airline is an embedded IFE customer of both Panasonic Avionics and Zodiac Inflight Innovations. It also offers Panasonic Ku connectivity on long-haul aircraft, and is rolling out Inmarsat Global Xpress Ka connectivity in partnership with Lufthansa Systems and Deutsche Telekom on its short- and medium-haul fleet in Europe.
With respect to its in-seat IFE systems, "we need to rethink so we also want to not be stuck in existing systems or settings or how systems were thought ten or 20 years ago but really to rethink the whole experience, and how the systems were set up," Lufthansa Group senior director of digital innovations Torsten Wingenter told Runway Girl Network on the sidelines of a recent media briefing in New York.
Consistency is key
The connectivity portals and pricing packages offered for Panasonic Ku and Inmarsat Ka are different. For instance, the model for Lufthansa's FlyNet Europe-branded Ka service is tiered, including offering everything from a messaging package to a streaming package.
Wingenter said there are technical restrictions preventing Lufthansa from doing the same with its long-haul connectivity service in the near-term. Rather, the carrier offers time allotment and full-flight pricing for those operations.
While passengers cannot book the FlyNet Internet service for long-haul in conjunction with FlyNet Europe, Lufthansa is working towards enabling passengers "to enjoy seamless Internet use as soon as possible".
It is unclear what level of satellite capacity has been contracted for the Inmarsat Ka connectivity roll-out at Lufthansa versus the Ku service offered through Panasonic, or indeed what type of work needs to be done to ensure a consistent service for passengers irrespective of technology. The contractual and pricing details between Lufthansa and its connectivity partners are not public.
However, Wingenter revealed that, "Today we have higher bandwidth flying in Europe."
"Really, is it higher bandwidth?" asked your author.
"Yeah," said Wingenter.
In order to ultimately bring more consistency "on all the systems" and to understand what the future of inflight entertainment will entail, Lufthansa is "really rethinking now what it means, how the inflight experience will be in the future. [We] have bigger projects set up and investigating all the different options, solutions and so on." These projects extend to the pre- and post-flight realm.
"We are really looking into and working on how can we streamline all services and experiences on every airline and every plane," stressed Wingenter in reference to the Lufthansa Group of airlines. "Also, it wouldn't make sense … for each plane to have a different app for the future because you want to interact with the seat, or get plane information, whatever. So this is definitely a big topic, and also how can we work with partners to align the experience."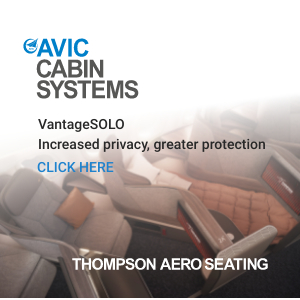 One big takeaway from Runway Girl Network's interview with Lufthansa is that Lufthansa Systems is offering "key" technology for the FlyNet Europe rollout in Lufthansa's eyes.
Among other info- and entertainment services, Lufthansa Systems is facilitating the ability for passengers with the Apple Watch on European flights to access flight data including speed, altitude, and position.
"Without the help and the technology of our subsidiary Lufthansa Systems, we wouldn't be able to do something and this technology we don't have in the original FlyNet [on long-haul], we rolled out in 2003," said Wingenter.
"So that's the difference."
While Lufthansa Systems remains inflight connectivity agnostic (it will work with any provider), it sees Inmarsat as a preferred partner.
"Building a relationship that really works – and we see that on the Lufthansa [FlyNet Europe] deal – the teams work really really well together. Deutsche Telekom, Lufthansa Technik [which handles the aircraft retrofits], and then Inmarsat," Lufthansa Systems' director of project & certification for BoardConnect inflight entertainment and connectivity Jan-Peter Gaense told RGN at the APEX EXPO in Long Beach.
"It has even brought us at Lufthansa Systems and Technik closer together. That's why we're now here at the booth together. And so that's definitely a strong asset."
Related Articles: