digEcor is very pleased to announce the appointment of Paul Margis as Non-Executive chairman of digEcor's Board of Directors.
A long-time industry veteran who played a key role in the evolution of the Inflight Entertainment (IFE) industry, Mr. Margis has over 30 years' experience in aviation, including 15 patents relating to innovation across IFE hardware, software, communications and telecommunications pertaining to the commercial aircraft environment and other vehicles. This follows the recent appointment of Richard Denny as a Director in October.
Mr. Margis' career began at Hughes Aircraft and he subsequently joined Matsushita Avionics (now Panasonic Avionics Corporation) in 1992. He quickly rose to the top of Panasonic Avionics Corporation's executive team in various roles, including: Field Applications Engineer, Director, General Manager and eventually, Vice President of Advanced Systems Engineering where he led the development of AVOD and the popular X Series systems. In 2000, Mr. Margis was promoted to Senior Vice President and Chief Technology Officer and in 2005, he took the helm as President and CEO.
Mr. Margis also served as Chairman of the Board at Aeromobile, Tactel and IDAir. He was on the Board of Directors at ITC Global and Panasonic Avionics Corporation. He earned a Bachelor of Science degree in Electrical Engineering from California State Long Beach and completed UCLA's distinguished Executive Management Program. Further, Mr. Margis was honored with the Lifetime Achievement Award by WAEA/APEX for his long-term dedication and innovative contributions to the airline inflight entertainment and communications industry in 2010.
David Withers, digEcor Chief Executive comments, "We are very excited to have Paul join digEcor. He is one of the founders of our industry and his experience and vision will be invaluable to us as we grow"
Mr. Margis states, "I am excited and honored to be a part of digEcor. I look forward to working with David and the team as they develop innovative products to create a brilliant Passenger experience".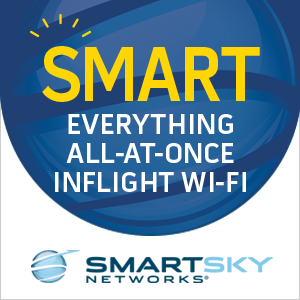 About digEcor
digEcor is an established and highly regarded IFE industry innovator. It was the first to introduce portable Audio Video On Demand inflight entertainment and today has grown to offer a suite of inflight products and solutions to meet passengers' wide-ranging needs.
digEcor's Integrated Flight Experience is a low-cost, flexible solution that enhances the passengers' experience across all areas of inflight service from entertainment to power and lighting through to crew and passenger connectivity. Founded in 2000, digEcor is headquartered in Brisbane, Australia and has additional offices in the United States of America and the United Kingdom. For more information, visit www.digecor.com