Cabin interior products manufacturer Flitetec wants to be first to market with a built-in, adjustable tablet holder that it says can accommodate 90% of tablets used by passengers.
With a vast array of personal electronic device holders already on the market from other providers, UK-based Flitetec says it identified a gap for an adjustable tablet holder after designing and manufacturing a series of fixed mounts for airlines that wanted to provide wireless inflight entertainment to passengers via company-owned tablets.
"We had a couple of bespoke orders from airlines that had taken out seatback screens and are now handing out tablets, so they were built to the specification of the tablet," Flitetec managing director Trevor Lea tells Runway Girl Network.
"But we saw that this didn't cover what to do if you had a smaller tablet, so we designed an adjustable tablet holder that gives the flexibility for customers to use their own devices instead of those issued by the airline."
The adjustable version is at the prototype stage, "to get a flavor of what airlines want", and it has received "positive feedback" from potential airline and maintenance, repair and overhaul customers during its initial marketing campaign. Flitetec is still "waiting for the launch order", which Lea says he is hoping to secure when the company showcases its expanded range of products as a first-time exhibitor at the Dubai Air Show this month.
The tablet holder is an integrated product that requires a permanent change to the seatback. The back of the mount is "unique to the seat" and must be certified on a seat model by seat model basis, says Lea. However, Flitetec "has not taken the plunge" and approached a specific seat manufacturer yet because it wants "to be led by" an airline customer.
Certifying the product "will probably take nine to 12 months, with a view to launch in 2018", says Lea.
The front of the holder features one fixed side and one sliding side which can be expanded to fit a tablet with a maximum width of 10-in or retracted to accommodate a device as narrow as 7-in (mini tablets). The idea behind this design was to reduce the number of moving parts and make it "simple to use", says Lea.
"We've not seen one that's been advertised so we're trying to be first to market with this," he adds, noting that Flitetec "may try to protect the design" with a patent.
The solution is aimed at any short- to medium-haul carriers which are removing seatback IFE in favor of wireless IFE, or those that offer no entertainment but would like to do so with a streaming solution.
Lea says it will improve the passenger experience because it enables people to watch content on their tablets hands-free, leaving their tray tables clear for mealtimes.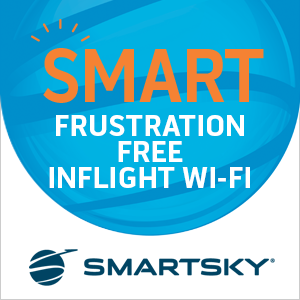 Separately, Flitetec recently won a contract from Air France to design and manufacture armrests with USB power chargers and sockets across its international Airbus A320 fleet. The first tranche of 25 aircraft have now had the armrests installed and the company won a follow-on order in August for an additional 35 aircraft.
"For us, this was a step up the supply chain," says Lea, adding that Flitetec is keen to put the message out there that "we don't just make bits".
Flitetec is now operating on a standalone basis after its previous owner, STAG Group, was acquired last year by Italy's ALA. Its new-found independence has resulted in increased investment and bigger ambitions for future growth, which it is keen to promote to the outside world.
"We had a good reputation in the marketplace three to five years ago and then we disappeared off the radar," says Lea. "We're now letting the market know we're a growing business and we've got a far bigger offering."
Related Articles: