Sandy Ward, the former head of marketing for the Future of Flight Aviation Center and Boeing Tour, is known as the mother of the Aviation Geek Fest, which draws aviation enthusiasts to Mukilteo, Washington every year.
Originally organized in 2009 as a tweet-up – where #AvGeek Twitter users could meet face-to-face and enjoy a VIP tour of Boeing's Paine Field factory in the lead-up to the 787's first flight – the "AvGeek Fest" as it has come to be known, has evolved into something much bigger.
"We had 50 geeks that were coming on a Sunday afternoon to go inside the Boeing factory and have a look" and then a party at Future of Flight with a giveaway of two invites to the Strato Deck (the Future of Flight's observation deck of Paine Field) during the 787 first flight, recalls Ward.
Every year since, excluding a one-year pause in 2011, the Future of Flight staff, Airline Reporter editor David Parker Brown, Boeing and the Museum of Flight in Seattle have hosted an Aviation Geek Fest with tickets selling out within minutes.
Ward credits "a really big team" including Boeing, museum staffers, and the geeks who arrive, for the success of the annual event.
But Ward isn't just known for the Aviation Geek Fest. During her tenure at Future of Flight, she played a key role in marketing the museum, and significantly growing attendance of the popular Boeing Tour. Asked how the Boeing Tour tripled attendance despite the economic troubles of the late 2000s and early 2010s, Ward says the museum "concentrated on diversifying our audience".
A big part of the Future of Flight's marketing plan was to make China the second main source of international visitors by 2016. Why? "Not everybody in the world suffers at the same time we do … It's been interesting and I believe the diversified market saved it," explains Ward. With a joint marketing plan with the Paine Field Airport and Boeing, Ward was able to "take that money and leverage it and buy ads and go to trade shows", plus parlay relationships with regional tourism and business entities.
As to the work environment at the Future of Flight, Ward's then boss Barry Smith provided a "very long velvet tether, kind of like a spacewalk" and "he never tugged on it". While Ward knew "if I drifted too far, he was going to be there to pull that tether back in, but we never got to that point. He was amazing."
After spending nearly 12 years at Future of Flight, Ward learned of an opportunity in Bellingham, Washington as executive director of Bellingham Whatcom County Tourism.
Bellingham was already very familiar to Ward. In 1992, she had been a member of the Bellingham Whatcom County Tourism Board and she ran the Kitsap County Tourism Center in Poulsbo, Washington. She is also credited with starting "from scratch" the Snohomish County Tourism Bureau and hiring the current executive director Amy Spain. The two in 1995 "shared a desk, literally", and a typewriter to grow the start-up for nine-plus years. Prior to that, she had been everything from a travel agent to the founding executive director of the Ogden, Utah Convention & Visitor Bureau – what is now "Visit Ogden".
Thinking "it would be great to get back to Bellingham at some point", she decided to throw her hat into the ring, and was hired in January 2017. "Going from promoting a whole county, Snohomish County, to promoting an attraction in Snohomish County to promoting an entire county, which is Whatcom County, it's what I know how to do… it's sales and marketing," says Ward.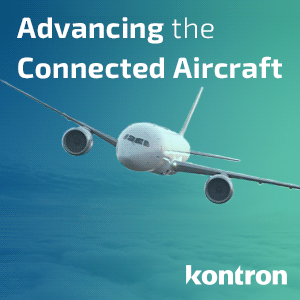 She bought a house close to Bellingham International Airport (BLI) to hear aircraft sounds again. According to a Port of Bellingham press release, the airport "scored the highest customer satisfaction rating for any airport in the nation" and now has Whatcom Transportation Authority (WTA) service.
Ward is also on the Bellingham International Airport Advisory Committee and helping do a year-long live intercept survey of visitors regarding "their experience at the airport and what they did while in Bellingham".
A future "Aviation Geek Fest North" event is the planning stages, involving BLI, potential British Columbia locations, and possibly featuring craft beers from the Bellingham area to "be really fun, be different, change it up" in 2018, reveals Ward.
You can contact Sandy Ward at sandy@bellingham.org to be placed on the mailing list for updates – just place in the subject line, "Aviation Geek Fest North Mailing."
Related Articles: