NORDAM has been given permission by Boeing to work with airline customers to design, engineer, manufacture and certify front-row and other interior monuments for Boeing 737, 747-8, 767, 777, 777-X and 787 airplanes. This means Boeing's airline customers can order new airplanes to include beautiful, custom-crafted interior pieces from NORDAM, fully finished and ready for service.
In an airplane cabin, front-row interior monuments establish the boundary in front of a first- or business-class seat. These pieces complement the seat surrounds and may include custom closets, bulkheads, class dividers, storage compartments or bar units.
"Now, NORDAM's long-time airline customers from our repair and transparency businesses are able to select us for their first-class interiors," NORDAM CEO Meredith Siegfried Madden said. "We look forward to working with Boeing and its customers to create unique cabin experiences."
NORDAM has been building fully customized front-row monuments under subcontract to other suppliers for nearly 10 years, supporting nine different programs on six commercial airplane platforms. Madden says NORDAM decided to diversify into custom front-row monuments for commercial aircraft following a downturn in the business-jet market in 2008.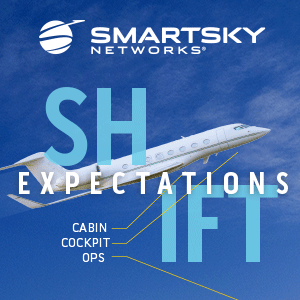 NORDAM front-row interior monuments / Add One…
In 2016, NORDAM initiated the formal process to seek Boeing offerability. They designed, engineered and built a prototype monument, putting the custom-crafted piece through all the testing and qualifying activity that would be required to certify an aerospace product.
Last April, NORDAM's initial prototype turnkey monument generated industry interest with its debut at the Aircraft Interiors Expo, an aviation-interiors trade show in Hamburg, Germany.
ABOUT NORDAM
Founded in 1969 on family values and now employing 2,500 people across multiple, strategically-located operations and customer support facilities around the world, Tulsa-based NORDAM is one of the largest independently owned aerospace companies. The firm designs, certifies and manufactures integrated propulsion systems, nacelles and thrust reversers for business jets;  builds composite aircraft structures, interior shells, custom cabinetry and radomes; and manufactures aircraft transparencies, such as cabin windows, wing-tip lens assemblies and flight deck windows. NORDAM also is a major third-party provider of maintenance, repair and overhaul services to the military, commercial airline and air freight markets. Learn more about NORDAM at NORDAM.com.