Last year, at the big National Business Aviation Association (NBAA) conference and exhibition, Rockwell Collins' then imminent introduction of Inmarsat Jet ConneX (JX) connectivity on a Bombardier Global 6000 for customer Zetta Jet snagged its fair share of news headlines, and raised a lot of expectations for passengers. After all, the high-speed, Ka-band service had been promised to the market for years, but satellite launch delays had scuttled an earlier entry-into-service.
Post-show, Rockwell Collins quickly saw business blossom as a prominent JX value added reseller and service provider under its broader ARINCDirect offering. As NBAA opens its doors this morning in Las Vegas, Rockwell Collins is introducing new support tools to enable business aviation operators using JX to optimize the end-to-end management of the service.
Notably, ARINCDirect customers can now overlay JX coverage maps on their routes, helping to ensure they will not fly outside of Internet coverage and lose connectivity. "There are certain countries that don't allow JX over their airspace," explains ARINCDirect senior director of business development Dave Stanley, pointing to China and India. "We can certainly load maps and block utilization in those areas." Moreover, while JX is near global, it doesn't cover the poles,
Having plenty of experience under its belt in providing this popular flight planning solution to ARINCDirect customers with Inmarsat's L-band-based SwiftBroadband connectivity, Stanley is eager to share an example of why this tool is so beneficial to charter management companies where everything is billable on the hour.
You could fly North outside of the [JX] coverage area and fly back into it. When you flight-plan with our tool and overlay the map, you can clearly see when you lose and regain [the connection], so it's easy to go back to that customer and say, 'you'll see a 45-minute drop in coverage. However, we can add 30 minutes to the flight and it will keep you in coverage the entire time, so the question is up to you' … And you won't believe how many want to do that – i.e stay on a southerly type route – and we see that over the North Atlantic and the Pacific.
The fact that so many customers would rather take a longer route in order to stay connected speaks volumes about the needs of the hyper-connected business jet traveler these days. Some customers are willing to add as much as 45 minutes to a flight because they're working on something, says Stanley.
And how are these passengers using the connection? "VPN, stuff that's not compressible; corporate email dominates over 50% of what we see," he reveals. "From there, as you can imagine, right behind that, would be the cloud. So many companies are using clouds to share information.
"Behind that is Apple and iTunes because of the proliferation of so many devices – so many have iPhones and they have phone updates, and weather applications which want to go out and update and refresh the weather for you so that you have weather information when you land. This is something we pay attention to. If we see too much iTunes traffic – rogue or data hog types – that's a bad thing. If you get too much of that, it starts to see contention in the cabin and service is degraded and affects customers' experience." Whatsapp is the fastest growing app, having grown from 4% to 10% to now 20% of traffic for some, he adds.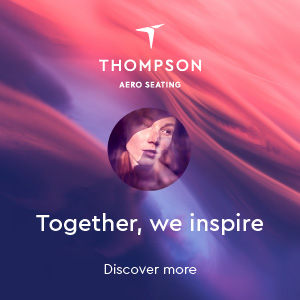 If the ARINCDirect technical support team identifies a break in inflight service, they will proactively contact the customer to identify and fix the issue, ensuring the aircraft stays connected. "With these tools, the number one goal is keeping our passengers connected. If the aircraft is having connectivity issues, it's AOG, they're not going to get on it, [and] they're upset. And even when the service is working, or even just customers selecting service plans that don't even meet the user requirements, or confusion over the multiple SSIDs on board, all create a negative customer experience. That stuff is happening that's outside of the airframers' control so our message is really simplifying the business of flying," says Stanley.
The new usage tools extend to the post-flight realm, however, as they enable ARINCDirect customers to see, at a glance, a comprehensive view of cabin data usage including current monthly subscription plan, historic usage (as far back as nine months) and daily usage. "The cool thing about JX is it gives us a lot of data [that SBB did not provide]," says Stanley. Indeed, JX has no fewer than 61 data points. It is both "incredible and overwhelming" so you have to "pick and choose and get the right data points in order to tell a story."
Rockwell Collins receives the data feeds from Inmarsat and the JX terminal unit provider Honeywell. Then the firm "extrapolates it, puts it against our billing plans" and is able to quickly provide a visual representation of the utilization. "So then we give the charter company the ability to show that data to the customer in their invoice to the customer."
Charter management companies are charging per MB or per GB for each leg or by day, so they can easily go in and look at utilization for that day, and export it into an excel spread sheet, calculate the cost and present that in final bill.
Times, they are a changing
When SwiftBroadband was first introduced to the business aviation community, an 'a la carte' type plan was de rigueur, whereby "you basically pay for what you use because they didn't have an idea of what the utilization of this lower bandwidth solution would be on board an aircraft; they didn't know", explains Stanley. "And people commonly paid $7.50 per megabyte and it was quite the conversation with the flight department after they got their first bill, [a] huge invoice. It was hard to set a customer expectation of how much data they were going to use on an aircraft.". At that time, a lot of flight departments didn't have a budget for connectivity.
Some of those issues and costs were tackled and streamlined through the years, but with JX, "it's much easier to plan for it, you know what every month [will be like]. You select a plan you'll be on and you know monthly what you'll pay per month." He adds:
The first thing we want to understand is what they're going to do. If a Part 91-type flight department, you typically have eight people on every flight and what's your corporate policy … We start to understand what their needs are. So we will help them select a plan that help them meet their needs.

On the opposite end of the spectrum, you have high net worth individuals, and they want to do Hulu or Netflix and streaming media, so it's important to understand what you're doing on board. I can't tell you how many people have put Apple TV on [their business jets]. Whatever they want to do, we want to optimize with the pricing plan so the plans are all based on the speeds, committed info rate, maximum info rate and we've got the tools to be able to monitor that utilization in-flight.
Also at NBAA this week, Rockwell Collins is laying claim to being the "first to allow complete cabin and media control via a single Wi-Fi access point, creating a more seamless experience for passengers". The solution is made possible by integrating Rockwell Collins' Cabin Electronic System (CES) with the Airborne Data Router (ADR) from ARINCDirect. And the first customer happens to be readying to offer JX connectivity.
"In the past, a passenger would be on one network to lower the cabin blinds but would have to switch to another if he or she wanted to browse the internet," says Stanley "This can now all be done using a single access point. It's faster, easier and makes the inflight experience much more seamless for passengers."
This type of integration is part of the overall vision that Rockwell Collins had when it bought ARINC. "Things are tough enough out there already," says Stanley, "so if we can make it easy, you already have the Rockwell Collins cabin management system app on your phone, so to be able to connect to one, and not have to say 'now I have to get off of that network, turn it off, and then switch back and forth', it's faster and easier, and a much better inflight experience."
In short, the puzzle pieces are coming together for more seamless experience in flight.
Related Articles: