With spooky seasonal fare like Alien: Covenant, Berlin Syndrome, Get Out, and Under the Skin still scaring the pants off passengers across the globe this month, passengers looking for something dark and creepy to watch on an airplane this Halloween should have plenty of options. But fans of truly out there Japanese sci-fi should definitely try to squeeze in a viewing or two – yes, you might need to watch this one twice – of Daihachi Yoshida's (Pale Moon, The Kirishima Thing) boldly original A Beautiful Star.
Loosely based on the 1962 cult sci-fi novel of the same name by acclaimed Japanese novelist, poet, playwright, and straight-up mad man, Yukio Mishima, Star has long been considered one of Mishima's most avant-garde works. And considering the fact that Mishima took his own life during an artfully choreographed ritualistic suicide/performance piece in 1970, that's really saying something.
Transposing the novel's original Cold War setting to the fiery, ecological Armageddon the world faces today, Yoshida and co-writer Seitaro Kai have created a weird and wonderful film that speaks to the realities of our disconnected digital age like only the best sci-fi can. And though I'm still trying to figure out exactly what the film is all about, at the end of the day, Star's strange, serpentine journey is so stunningly realized that you'll hardly care if it all makes sense in the end. It's like the TV show Lost, some viewers will love Star and some will hate it, but no one who watches this mind-bending sci-fi parable/family drama will soon forget it.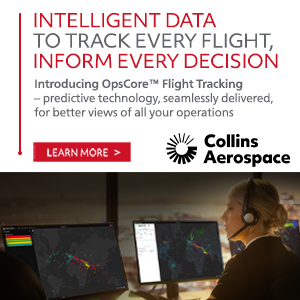 Star features veteran Japanese character actor Lily Franky (After the Storm, Our Little Sister) as a popular TV weatherman named Shigeichiro Osugi who becomes convinced that he is a Martian after a strange, life-altering accident on the highway. Deciding that he alone can save the world from ecological ruin, Shigeichiro uses his live on-air weather reports to plea with his "earth dwelling" viewers at home to change their ways or risk certain planetary doom.
Concurrently, Shigeichiro's children, rebellious son Kazuo (Joker Game's Kazuya Kamenashi) and studious, college-aged daughter Akiko (Little Forest's Ai Hashimoto) become convinced that they too are from other planets – Mercury and Venus, respectively. And though Shigeichiro's sweet, soft-spoken wife Iyoko (Tokyo Family's Tomoko Nakajima) remains decidedly earthbound, her adventures in an elaborate bottled water pyramid scheme prove to be a pivotal final piece in the puzzle that is Star.
Alternately sad, laugh-out-loud funny and shockingly profound, deep down Star is a beautifully told tale about a wildly dysfunctional family coming together to find their place in the universe (literally!) and beyond during truly trying times. And though Star may not be for all tastes, adventurous viewers looking for something a little edgier and outside-the-box this All Hallow's Eve are in for a real treat. So, buckle up for a truly wild ride!
A Beautiful Star is now playing on select Lufthansa, SWISS, American, British Airways, Air Canada, China Airlines, Qatar, Delta, Garuda and Air China flights worldwide.