Birdman may have feathered it's nest with award season gold of every ilk this year, but, as far as truly daring, boldly-original filmmaking goes, nothing released in 2014 even remotely holds a candle to Richard Glazer's strange, hauntingly beautiful, sci-fi masterpiece, Under the Skin (A24), available for inflight entertainment by Terry Steiner International, a leading distributor of independent films to airlines.
Directed and co-written by UK helmer Jonathan Glazer – who cut his teeth directing edgy, award-winning commercials and music videos for bands like Radiohead, Massive Attack and Blur – Under the Skin is only Glazer's third big screen endeavor, but it is by far his most accomplished. Which is really saying something considering Glazer's previous theatrical outings were 2000's Oscar-nominated Sexy Beast and 2004's Kubrick-ian reincarnation drama, Birth – otherwise known as the Nicole Kidman movie with the freaky bathtub scene. And trust me, if you thought that heartbreakingly sad and totally unnerving scene featuring Kidman sharing a bath with the 10-year old reincarnation of her dead husband in Birth was weird, you ain't seen nothing yet.
Loosely based on the novel of the same name by Michael Faber, Under the Skin is, on the surface, a dark, sci-fi mood piece about an alien seductress (played to creepy perfection by Scarlett Johansson) preying on men in Scotland. But look closer and you'll find depths of heartache and loneliness in the story of a single-minded alien slowing being "humanized" by the souls of the simple, working class men she devours (literally!) while driving around Scotland in her white van.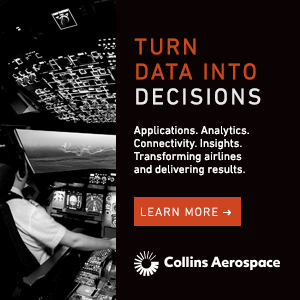 Deftly balancing classic elements of horror, sci-fi and film noir, Glazer shakes things up even further by "casting" mostly non-professional actors as Johansson's unsuspecting human marks. Placing dozens of hidden cameras throughout the van, Glazer and his crew were able to capture real-life, unscripted moments between the men and Johansson (who is virtually unrecognizable in a short black wig) as she picks them up on the streets of Glasgow's gritty Parkhead area.
Aside from injecting a welcome jolt of warmth and humanity to the proceedings, the scenes are also laced with an overwhelming sense of dread, especially after we witness firsthand what Johansson actually does to her victims. I won't spoil it for you by getting into the details, but if you have to be "devoured" by a sultry extraterrestrial onscreen, I've seen worse ways to go.
And finally, I'd be completely remiss if I didn't mention Mica Levi's sumptuous slow burn of a soundtrack. Strange, scratchy, seductive, Levi's score adds yet another layer of lush otherworldliness to this beautiful, fever dream of a film.
Already generating something of a cult following with hipster art house crowds and sci-fi and horror geeks alike – a recent two-night event at L.A.'s landmark Regent Theatre, where Levi live-conducted a 25-piece orchestra as the film unspooled, sold out in minutes – Under the Skin's fanbase is growing. Fast. So, even if it's not playing on your carrier of choice's IFE system right now, give it a minute.
And in the meantime, Under the Skin is available now for streaming and/or rental on Amazon Instant Video, GooglePlus and VUDU. So, check it out.