On 19 September, Northland Capital Markets initiated coverage of inflight connectivity provider Gogo, suggesting that its shares were "grossly overpriced" and that there are "clear signs of risk" in Gogo's dominance, as airlines move away from having a sole provider to a "multi-sourced" model. Gogo's share price quickly saw an impact (trading at $11.81 at close of business on 29 September).
But Gogo is hitting back, noting that airlines regularly explore their connectivity options for new aircraft and stressing that it doesn't believe existing business with its biggest customer, Delta, is at risk.
Company VP of communications Steve Nolan said,
We are committed to installing 2Ku on more than 700 aircraft on Delta and should have a significant chunk of their mainline fleet upgraded by the end of this year. Could there be competitive bids for any new aircraft orders? Yes, there always is with every airline, but we do not see our existing business with Delta at risk.
The Northland research note, penned by managing director Paul Penney, gave Gogo an underperform rating and a $6.75/share price target, "which equates to 11.25X our 2018 EBITDA estimate of $92.3M. In short, I believe there's both earnings and balance sheet risks…" he said.
Among the multiple concerns cited by Northland for its lower-than-consensus estimates is that airlines are "proactively" moving away from having a sole connectivity provider. "In the end, the airlines' motivations for moving to a more diversified service provider model could be driven by a variety of different factors: 1) Lower costs, 2) Improve technology related offerings, 3) Broaden bandwidth capacity and/ or 4) Drive faster implementation timing," suggested Penney. It is in this context that Northland believes "it's a matter of 'when not if' that Delta looks to put out an official RFP in efforts to consider other IFC partners".
Delta is rumored to have issued a connectivity request for information for new aircraft. The airline acknowledged RGN's request for comment about the rumored RFI, but did not provide a statement. Your author feels compelled to note the obvious, however, that it is indeed par for the course for airlines to weigh their options. Even with information redacted in filings, Delta's contracts with Gogo make clear that the carrier is paying close attention to how inflight connectivity technology is evolving.
Gogo's Nolan said Nortland "did not seek any input or ask any questions of Gogo management" before issuing its note.
"We reached out to them after we saw the report, and they have not gotten back to us," he added.
Penney disputes Gogo's assertion, saying: "We spoke with Varvara Alva – Vice President of Investor Relations, Treasurer at Gogo on 12/6/2016 in a 1 hour phone conversation.
"We subsequently followed up with IR several times for a company meeting, but were not successful in getting a meeting."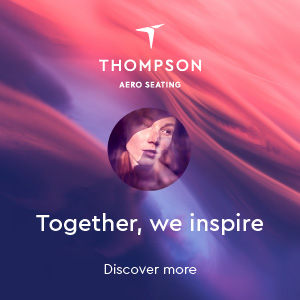 Gogo has a total of 1,800 aircraft commitments for 2Ku, after securing Alaska Airlines as a 2Ku customer. Eager to position itself to ramp up installations, the firm recently announced a $100 million senior secured notes offering, saying it will use the proceeds "to accelerate the commercial rollout" of 2Ku, as well as for working capital and general corporate purposes.
"We expect to have around 600 total aircraft installed by the end of the year. Next year, the target is between 650 and 750 and we want to be in a good position to go beyond that range," Nolan told RGN.
He said Gogo is still eyeing 2019 for positive cash flow.
Related Articles: