The image of a sunglasses-wearing, leather passport holder-toting airline passenger stepping out from behind the darkened windows of a private, chauffeured car is a popular image to illustrate the premium travel experience. But while a bevy of airlines offer private, airside rides for elite, VIP, and first class passengers to transfer between flights, or to go from lounge to plane, the providing of complimentary transfers from city to airport is increasingly limited.
The last year has seen several cancellation announcements from airlines regarding their airport-city chauffeur services, whether restricting it to the most expensive fare classes only or entirely striking it from existence. Just yesterday, Oman Air issued a notice wholly discontinuing its chauffeur drive program, which was previously offered for first and business class passengers both in Muscat and at select international destinations. The loss of Airberlin, which flew its final transatlantic service on Monday, represents another end to a chauffeur program; the airline offered private transfers to business class passengers traveling to or from Abu Dhabi, due to its partnership with Etihad. And Turkish Airlines, which only just introduced its "Exclusive Drive" program in July 2016, removed information on it from its website in early summer 2017.
While it can be argued that chauffeur service is a gratuitous amenity considering it's offered only to premium passengers, the subset of commercial air travelers who can arguably best afford to arrange their own private transfers, the point of it is not money savings but providing a seamless and branded experience from doorstep to plane seat. It relieves the traveler of having to make yet another travel arrangement, and provides something of a secure transport solution over other car services. The drivers are contracted by the airline and experienced in ferrying premium travelers between city and airport. For example, Virgin Atlantic's chauffeur service drivers know how to locate the special Upper Class terminal entrance at Heathrow and take care to end the journey where a red-heeled Virgin agent is exactly expecting you.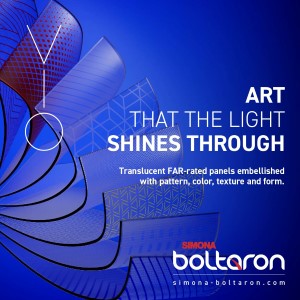 This writer came to personally understand the value of the chauffeur service during an arrival to Abu Dhabi, where I had arranged for Etihad's "anywhere in the UAE" drop. It was evening time, it was my first visit to the UAE, and I was a solo traveling female fresh off a lengthy flight. Following a quick mint tea in the Etihad Arrival lounge, I met my driver and we began a trip that would stretch the definition of that "anywhere in the UAE" promise.
The sun set as the drive stretched on for two hours, until we were the only car for miles amidst dense, black night and silhouettes I could barely make out as towering sand dunes. Just short of the Saudi Arabian border and just as I nervously pulled up Google Maps to check our progress, we arrived to my desert oasis hotel. There was an element of trust in that drive that provided welcome reassurance, and I silently thanked the airline for relieving me of the pressure, frenzy, and worry that would have come from negotiating with an independent driver for the transfer.
There are now only seven airlines still operating chauffeur-drive programs:
More than 70 airports are covered in Emirates' complimentary "Chauffeur-drive" program for guests booked in First or Business Class. It's currently the largest and most generous of the airline chauffeur programs, even extending to the carrier's partnership with Qantas. Thanks to a partnership with BMW, the 520i Touring makes up the bulk of the fleet, outfitted with in-car Wi-Fi switched on for First Class guests.
Up until this July, guests traveling in First or Business class on Etihad could reserve complimentary chauffeur transfers via Etihad's website, provided the departure or arrival city was included in the more than 35 destinations covered by the program. From July onward, this service has been severely slashed to only cover Abu Dhabi departures and arrivals, with transfers available to/from AUH from anywhere in the United Arab Emirates. A notable exception exists for guests of The Residence, Etihad's three-room private suite onboard its A380s. Dropping five digits for a ticket in The Residence still includes luxury car rides to and from Etihad's A380 destination airports.
Upper Class bookings in J, D, C, or I class enjoy complimentary chauffeur transfers on both ends of the journey. At London-Heathrow, this means arriving to the private Upper Class Wing with dedicated security lane and easy access to the Virgin Clubhouse.
Complimentary transfers, once offered for all business class guests on long-haul and some domestic routes, is now limited by fare class to business class travelers on long-haul flights between Australia and Los Angeles or Abu Dhabi only.
Complimentary chauffeur transfers between city and airport are offered for customers traveling in International First or Business on flights between Australia, Dubai and London. Even travelers with domestic Australia and trans-Tasman segments, but connecting to a chauffeur-eligible route, may request a car.
Travelers flying El Al's first class on the 777 or 747 or may make use of advance-booked private car transfers both from home to the airport, and from their arrival airport to their destination.
The chauffeur service offered by Brussels Airlines is surprisingly generous, extending around Benelux and into northern France and Germany. That said, there are distinct terms passengers must meet: the service is only offered for adult passengers traveling on flights from Africa, the United States or Europe to Brussels, and back, on Brussels Airlines-operated flights with Brussels Airlines tickets for the entire journey. Complimentary chauffeur service is based not on class booked, but ticket value. The service is available for single passengers with a minimum fare level of $1,900.00 (€1,500.00) excluding taxes, and two or more passengers travelling to or from the same European address, whose combined fares meet the minimum fare level of $1,900.00 (€1,500.00) excluding taxes. Brussels Airport to Wuppertal is nearly three hours' drive, and yet it is covered.