In a sign that the premium travel market is surging in importance for Air New Zealand, the Kiwi carrier is now in possession of its latest Boeing 787-9 Dreamliner, which has a much expanded business class and premium economy configuration, allowing the airline to maximise the buy-up on its longhaul services. It's a fifty percent percent boost to business class seating, and more than a fifty-seven percent increase in premium economy. The airline is also maintaining its Skycouch product, where rows of three economy class seats can convert with flip-up legrests to one larger sofa space.
The Air NZ Dreamliner version two layout is actually much closer to how most airlines outfit their 787-9 aircraft: business class between doors 1 and 2, with premium economy behind.
Up front, passengers will find 27 of the updated 2003-era Virgin Atlantic Upper Class Suite, which Air NZ introduced when it dropped first class with the arrival of its 777-200ER aircraft, and later refitted across the longhaul fleet. That's an increase of nine over the original layout.
A relatively large premium economy section, with 33 seats across four full rows and one row with five out of seven seats present, at the comparatively generous seat pitch of 41-42", where most of the rest of the market is pushing down on the previous consensus of 38". (Interestingly, the original Air New Zealand Dreamliner layout is listed as 41" throughout.)
The new aircraft will initially focus on the nearly fifteen-hour Houston flight, which chief revenue officer Cam Wallace calls "a strategic gateway into America's south" that is "is unlocking huge demand for travel to New Zealand from across the South, Mid-west and Mid-Atlantic regions, with annual visitor arrivals up 21 percent from Texas and 25 percent from New York."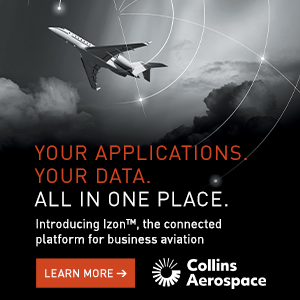 In partnership with United, Wallace suggests that, "As a transit hub, Houston also offers Kiwi travellers better onward connections to popular East Coast destinations like New York, Boston and Miami." The Houston move is interesting given the regular buzz in New Zealand that Air NZ would like to operate nonstop to Chicago, and some observers imagined that the premium-heavy (and thus slightly lighter) Dreamliner could be the launch aircraft on the route.
Air New Zealand currently operates Auckland-Houston five times a week, although from March to October the airline will add capacity over the US summer and NZ winter to a mixture of daily and six-times-weekly services. The Houston flights currently use Air NZ's refurbished 777-200ER aircraft, which offers 26 in business, 40 in premium economy and 246 in economy.
With the refurbished Dreamliner providing 27 business seats, 33 in premium economy, and 215 in regular economy, the capacity cut isn't perhaps as dramatic in economy as it could have been, but it's still a cut, which suggests that either the route is more capacity restricted for the 777-200ER than Air New Zealand might like, that the fuel efficiency of the Dreamliner will really come into its own on this ultra-longhaul route, or that the Kiwi carrier feels that it can better use the 777's extra economy class capacity on shorter routes.
Together with partner United, Air New Zealand also offers connections over Los Angeles and San Francisco, and the partners fine-tune their capacity for these routes on a regular basis. It'll be interesting to see whether Houston stands alone as a premium hub, or becomes an additional part of the lever for traffic between the east coast US and New Zealand.
Header image: Boeing
Related Articles: