Airline industry representatives have strongly rejected suggestions put forward this week by a group of environmental NGOs that the planned widespread use of alternative aviation fuels would rely on palm oil and result in more deforestation.
In a joint letter to ICAO, to coincide with its second Conference on Alternative Aviation Fuels, which is taking place in Mexico City this week, 96 NGOs condemned plans for the large-scale use of biofuels in commercial aircraft, on the basis that "using biofuels on a vast scale will inevitably lead to further palm oil expansion, which will cause more deforestation…and more land-grabbing".
But a spokesman for the Air Transport Action Group (ATAG) tells Runway Girl Network that "palm oil is not something that has been considered" for use in aviation. He adds that "various industry groups are actively allergic to going near palm oil, even sustainably-sourced options" for the reasons set out by the NGOs.
"We are all committed to sustainability criteria as part of the process to develop SAF [sustainable aviation fuels] and it has been the highest consideration since we started working on it," says the spokesman, pointing to initiatives such as the Sustainable Aviation Fuels User Group (SAFUG).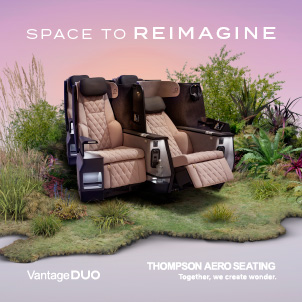 In a speech at the ATAG Global Sustainable Aviation Summit in Geneva earlier this month, Dr Olumuyiwa Benard Aliu, president of the ICAO Council, said that "sustainable sources of energy will be paramount for the industry to achieve its 50% [emissions] reduction target in 2050". He added that the conference in Mexico City would "discuss how States and other stakeholders can support industry in this journey".
The aviation industry envisions that 2% of all international jet fuel will come from sustainable sources by 2025, and ATAG executive director Michael Gill says this target is "within touching distance and achievable".
However, for the industry to meet its goal of halving carbon dioxide emissions by 2050 compared to 2005, much wider deployment of biofuels will be essential.
"Analysis has shown that up to 100% of the fuel in 2050 could be from sustainable sources, with the right policy measures in place," says Gill.
It is this considerable ramp-up in the scale of alternative aviation fuels that has alarmed environmentalists. Although five alternative jet fuel pathways from a range of feedstocks have been approved for use in aviation, with more waiting in the wings, the NGOs behind the letter to ICAO believe that only fuels derived from vegetable oils can be scaled up sufficiently.
According to bioenergy campaign group Biofuelwatch: "Any large-scale use of aviation biofuels made from hydrotreated vegetable oils (HVO) would almost certainly rely on palm oil. Palm oil is the cheapest type of vegetable oil available in large quantities, and is cheaper to refine to HVO than other types of vegetable oil.
"Since fuel is the single biggest cost for airlines, closing the still significant price gap between fossil fuel-based jet fuel and biofuels would be essential before the latter could be viable. Fuelling airplanes with HVO biofuels would thus almost certainly mean fuelling them with palm oil."
The group has described the airline industry's green fuel plans as "a Trojan horse for palm oil".
But ATAG's spokesman says the NGOs in question "do not understand the process we're going through, or are deliberately misinterpreting it".
In a resolution earlier this year, aimed at encouraging governments to implement policies that would accelerate the deployment of alternative aviation fuels, IATA director Alexandre De Juniac stressed that the industry would only use fuels that "conserve an ecological balance, and avoid the depletion of natural resources".
Related Articles:
Featured image credited to istock.com/Nick Whittle