The Routehappy leadership team has expanded following the appointment of Olivia Mark as Chief Marketing Officer. Bringing years of successful e-commerce merchandising experience to Routehappy, Olivia will guide the successful creation and integration of airline product merchandising content in the company's UPA (Universal Product Attribute) rich content standard. Together with the growing Routehappy team, Olivia will collaborate closely with airlines to develop and execute effective in-shopping merchandising strategies that build on successes from outside the travel industry. Olivia will also lead the company's global marketing strategy, reporting to CEO Robert Albert.
Olivia has spent the last 15 years launching and growing new e-commerce businesses that have transformed the way we shop. Most recently, Olivia was General Manager of Wine and E-commerce at meal-kit leader Blue Apron, where she drove the company's expansion into a multi-category business, and established a California-based winery that grew into one of the largest wine clubs in the U.S. in less than two years.
Prior to that, during her tenure with Amazon.com, Olivia held several merchandising and international expansion roles with the e-commerce giant's Quidsi subsidiary where she developed and implemented multiple international expansion strategies, resulting in considerable revenue growth for the company. Her extensive e-commerce experience also includes roles at Gilt Groupe, which introduced flash sales to the U.S market; and LVMH eLuxury, where she helped bring the company's luxury brands online.
"In my role at Routehappy I will use the same customer-focused lens that I embraced while working with the world's e-commerce pioneers to change the way people shop for flights," says Olivia. "By working with airlines to identify their most customer-friendly amenities, we will help them develop unique merchandising strategies that offer flyers exactly the right products at the right time. Flight shopping will no longer be a race to the lowest price; it will be tailored to flyers' unique needs."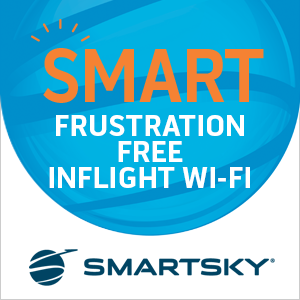 "Flight shopping is being reborn with differentiation, and who better to help our industry's transformation than a seasoned retail merchandising professional," said Robert Albert, CEO of Routehappy. "Olivia has deep understanding of customer behaviour in shopping, spanning merchandising strategy, creative formulation, campaign execution and measurement. Her experience from outside the flight shopping industry will be invaluable as we adopt e-commerce best practices to improve business results for our customers."
Olivia holds a B.A. in Economics from Georgetown University in Washington, D.C. and University de Paris IV accreditation from the Sorbonne in Paris, France. An avid traveler, Olivia traveled around the world in 2008 and 2009.
About Routehappy
Routehappy powers rich content for flight shopping, helping airlines and distributors differentiate and better monetize their products. Routehappy's Scores & Amenities API provides flight scores and cabin amenity data, including aircraft, seat, layout, entertainment, Wi-Fi, power, fresh food and relative duration. Routehappy Hub is a cloud-based platform that helps airlines create, manage and distribute targeted product and ticket attribute content, in standardized formats UPA (Universal Product Attribute) and UTA (Universal Ticket Attribute) wherever flights are displayed. Routehappy is based in New York, serving airlines and distributors worldwide. For more information, visit www.routehappy.com. To see Routehappy rich content in action, visit www.routehappy.com/use-cases.
Featured image credited to istock.com/JakeOlimb