The Star Alliance recently announced that Chicago O'Hare International will be the latest airport to become part of the Star Alliance Connection Service. This service helps passengers on a tight connection to speed through customs and immigration. But will it really help in practice?
O'Hare will be the 12th Star Alliance airport to offer Connection Service to passengers. While it sounds like a great idea on paper – and it certainly might aid some passengers – I see this as a limited resource at passengers' disposal, and I wonder if it will improve the passenger experience (#PaxEx) at O'Hare in a meaningful way.
Let's break down some numbers. The Star Alliance says Chicago is the fourth biggest transfer hub for the airline group worldwide, with almost 750,000 passengers connecting from one Star Alliance carrier to another each year. A total 14 different Star Alliance airlines operate out of O'Hare – Air Canada, Air India, ANA, Asiana Airlines, Austrian, Avianca, Copa Airlines, EVA Air, Lufthansa, LOT Polish Airlines, SWISS, Scandinavian Airlines, Turkish Airlines and United. In 2016, O'Hare was United's busiest hub with 16.5 million passengers. Now, this isn't all connecting traffic on fellow Star Alliance airlines but the numbers don't lie – this is a busy and large airport. O'Hare, commonly referred to as "O'Scare" can use all the help it can get to better the experience for passengers.
The new Connection Service has employees and software that monitor passenger itineraries and flag specific ones based on how tight is the connection window. Are you flying from Warsaw into Chicago on LOT Polish Airlines and connecting to another flight to Green Bay? If your inbound flight to Chicago is delayed, the Connection Service will look at that and determine if you can make the flight or not. If it will be a tight connection, a Connection Service employee will be waiting for you as you get off the plane and you'll be assisted through the "Express Connection" customs and immigration lane. If you have to re-check your bags, those bags will be specially labeled to ensure they get onto the next flight.
But this is where the service stops short in your author's opinion. You may get speedy service through the customs lane and your bag may make the flight due to that new bag tag, but you're stuck in O'Hare Terminal 5 and have to get to Terminal 1 or 2 for your connecting flight. So begins the arduous journey aboard the famous O'Hare train. Then, once you reach the terminal, you have to re-clear the TSA checkpoint. Let's say that, due to a TSA backup, you're still going to miss your connecting flight. That's OK because the Connection Service will assist with rebooking. But, the whole point of this service is to avoid that, so why don't we re-think this.
Earlier this year American Airlines and the Oneworld alliance announced a new bus service between O'Hare Terminals 3 and 5. This operates on a daily basis and helps Oneworld passengers connect on flights from partner airlines like British Airways, Finnair, and Cathay Pacific. The best part about it? It's an airside bus service meaning that passengers don't have to go through security when transiting between terminals. The passenger experience is more fluid and takes less time. Passengers don't like to go through security more than once, especially just to change terminals, and this bus helps achieve that.
United opted out of the bus service stating that the need was minimal, according to the Chicago Business Journal. While two larger partner airlines – Lufthansa and ANA – both depart from Terminal 1, this doesn't help connecting passengers on the other 11 Star Alliance airlines that operate out of Terminal 5.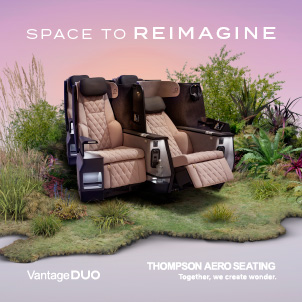 Indeed, those passengers will still have to connect via the train system and re-clear security. Sure, you might get expedited to a faster lane but you still have to go through it and that is the exact problem which the new Connection Service fails to resolve.
I worked at O'Hare Airport for several years and one of the most common questions I received from passengers was how to get to and from Terminal 5. Not everyone is a frequent flyer and even those who are, the trek to and from Terminal 5 is not easy. It's littered with poor signage, a slow and inconsistent train system, and the event of having to re-enter security.
United offers a bus service between Terminal 2 and Terminal 1 so why not offer a service to Terminal 5? The need in their eyes may be minimal but it would make the passenger experience for connecting passengers a better one.
Related Articles: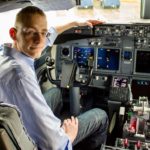 About the Author
Bruce Bere is a Chicago based derivatives analyst and has always been obsessed with aviation and the airline experience. He is no stranger to travel and won't hesitate to hop on a long haul flight just to try it out a new seat or Wi-Fi. No trip is too far and no flight is too long. It's not "when" he is traveling next but "where". Follow Bruce on Twitter at @NonRevAdventure