A glimpse of TAM's future was made apparent this month when the Brazilian carrier flew its newest aircraft, the Airbus A350 XWB, from Miami to Sao Paulo with a group of journalists. One thing noticeably lacking was a first class cabin with TAM opting instead to focus on an upgraded, fully flat business class product.
"We've upgraded business to fully flat beds. It seemed like an answer for market demand," said Gregori Daminelli, TAM's project manager for the A350, during an interview in Sao Paulo. And to the untrained eye, or rather the untrained road warrior, the spacious red and blue seats flooded in mood lighting would seem positively delightful.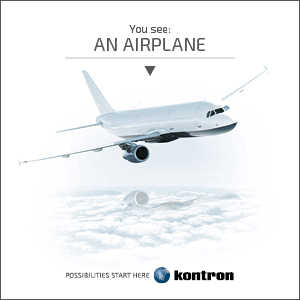 But TAM's decision not to offer direct aisle access for all occupants – the de facto standard for longhaul business class – quickly came under fire from frequent flyers on social media, including, notably, travel analyst and Atmosphere Research co-founder Henry Harteveldt.
"Our research with long-haul premium travelers shows that direct-aisle access is expected; not offering it creates a negative impression with premium travelers, and makes them less likely to consider an airline," said Harteveldt flatly, a point regularly emphasized by RGN's own resident aircraft interiors expert John Walton.
"TAM's oneworld alliance partner American is moving to direct-aisle access, so TAM won't be consistent – and AA passengers who book AA codeshares in business class on TAM will may be disappointed. TAM will find itself trailing Delta, which also direct-aisle access seats in business class," noted Harteveldt.
Bemoaned another frequent flyer, "Yeah, very disappointing that both LAN and TAM both have 2-2-2 J on their 787s and A350s, respectively. At least their sub-standard products will be aligned under the LATAM umbrella."
Noting that TAM wasn't able to justify the real estate used by the short-lived 1-2-1 first class cabin on its Boeing 777s, Airways News in its trip report on the TAM A350 inaugural concluded:
The 180-degree flat bed seats, generous pitch, and ottoman which double as a storage cubby and visitor seat comes close to, but not quite compensating for the lack of direct aisle access. From this measure, the TAM's A350 premium business class is a massive improvement, however on the 2-3-2 business configuration of the 777s.
That may be so, but Harteveldt believes TAM's decision could mean the carrier will have to discount its business class more than it may have expected.
Business travel accounts for a hefty percentage of TAM's revenue. "The demand for quality is higher on average and they are willing to pay for it," said Daminelli in Sao Paolo. But they weren't eager to pay for first class. "There is no strong demand for first in Latin America," he said.
In addition to the 30 Jamco-made business class seats with 18″ IFE monitors, TAM's initial A350s feature 318 economy class seats configured 3-3-3 with the praiseworthy 18″ seat width that accompanies 9-abreast A350s. Future deliveries will include 63 extra legroom economy seats.
The cabin is not equipped with inflight Internet, but Daminelli did not rule it out as a possibility in the future.
TAM is the first airline in the Americas to operate the A350. LATAM Airlines, parent company of TAM and LAN airlines, has ordered 27 A350s – 15 A350-900s and 12 A350-1000s . These are scheduled for delivery through 2021. The first three aircraft will carry the TAM livery while the remaining aircraft will be painted in the yet-to-be-unveiled livery that will represent the brand of the merged carriers.
Though the timing has not been announced, Daminelli said he expects the new branding will be revealed before the Olympic Games in Rio, which will be held this summer.
By the end of 2016, a total seven A350s will be operating in the fleet. "We are growing the widebody fleet to increase international demand," said Daminelli, and these will ply routes to the Americas and Europe. Daminielli heads up a team of 200 spanning IT, cabin service and operations. "This is the invisible side of the project. We are internally building conditions to build a new brand."