As a hyper-connected traveler who needs (and wants) to clear work in-flight, I don't spend a lot of time exploring the pre-paywall links on airline portals. Once an aircraft hits 10,000ft, I speedily plug in my credit card details – or, even better, pay via Amazon or PayPal if available – and seek to immediately connect my laptop to the world wide web. But not unlike the inflight magazine-lover contingent, there is a subset of travelers who do enjoy a free walled garden, whether to connect to the carrier's own web site, access live television programming (see Southwest Airlines), conduct a bit of online shopping (such as Gilt on Gogo) or access credit card offers. And as airlines look to bolster their inflight sales – or indeed provide passengers with other free infotainment distractions – there is an opportunity to improve this very specific slice of the onboard experience.
Enter Flight Level Media, which says it has created a proprietary software program that enables airlines to offer passengers dynamic in-flight Wi-Fi e-commerce and advertising/promotional opportunities free-of-charge whilst removing a current user pain point that results in significantly higher page abandonment rates from the free pre-paywall sites. "The pain point we're removing is the time it takes for a user to connect to a pre-paywall approved ground site. Regardless of provider, pre-paywall site page loading takes between ninety seconds and four minutes or results in no connection at all (time outs)," says Flight Level Media CEO Daniel Callahan. "Yes, sites are offered free of charge but users abandon the free sites in large numbers due to the belief [that] site access is 'broken' due to wait times. High abandonment rates result in fewer clicks and thereby reduced revenue opportunities."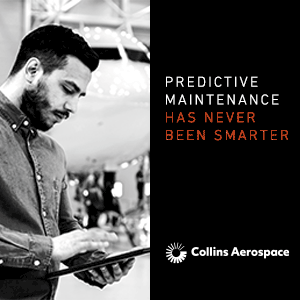 You're author recently tested some of the free-access pages on Southwest Airlines' portal, which features pre-paywall credit card sign-up deals. The first offer took 36 seconds to load and the second offer took 50 seconds. One suspects that the credit card deal would have to be a doozy for passengers to linger.
Flight Level Media says it has observed similar issues across multiple airlines and connectivity service providers, and claims it can solve them by providing a highly compressed digital depiction of what is actually on the pre-paywall site on the ground. So what's its secret sauce? "The key issue to understand is that fast-loading pre-paywall sites (TV streaming etc.) can only be offered if a fixed, static IP address is used. For a ground-based site with a changing IP address the lengthy page loading issue will continue to exist. Our service resolves this problem and enables a ground site to display in virtually the same manner as a user would experience on the ground," explains Callahan.
He adds, "The huge cost hurdle for media buyers to get over when purchasing pre-paywall site access is the requirement to build out a whole new website with a fixed IP address specifically for the in-flight environment. That type of work is extremely costly for both build out and maintenance. We're eliminating that requirement making the purchase opportunity that much more affordable."
Flight Level Media is best known for its partnership with Panasonic Avionics, which began in 2014; the two parties jointly launched the 'Postcards from the Plane' product on Lufthansa's FlyNet Internet-equipped aircraft. But Flight Level Media's work in this very specific slice of #PaxEx takes on a new level of important when once considers the information revealed this week at the Passenger Experience conference at the APEX EXPO in Long Beach. Virtually all stakeholders on an IFE content panel agreed that airlines that care about their brands realize they can't charge for inflight entertainment (connectivity being another matter entirely).
For its part, Flight Level Media has discussed a variety of models with airline clients and most Wi-Fi providers (outright licensing, revenue share, hybrid model, etc.) that are mutually beneficial to all parties. "From a revenue generation perspective, advertisers are very interested in the inflight audience for two reasons; they have higher household disposable income (HHI) than the average consumer and they are captive on an aircraft with time on their hands. In the conversations we've had with both airlines and a couple of retailers with a large on-line presence, promoting the ability to shop in this environment is very valuable. Airlines have also expressed a strong interest in promoting partners – specifically obtaining applications for airline branded credit cards," says Callahan.
The company has conducted numerous rack and inflight tests to remedy the problem of long page load times, and is confident it can aid industry to do the same.
Related Articles: