Panasonic Avionics Corporation (Panasonic), a world leader in inflight entertainment and connectivity (IFEC), today announced that DISH Network L.L.C. (DISH) will deliver live television to select Southwest Airlines® flights over the United States. This channel line-up will include exciting programming from Bravo, CNBC, CNN, Discovery, Disney Channel, ESPN, ESPN 2, FOX News, FX, FOX (NY), HGTV, MSNBC, NBC (NY), NFL Network and USA.
Panasonic is the only inflight connectivity service provider to offer a truly global, live television service. In all, the company has nine global channels and 23 channels offered regionally. Over 750 aircraft are using the company's service across 14 commercial partners, and the company has maintained a 39 percent year over year growth in the number of aircraft equipped with this unique service.
David Bruner, Vice President of Global Sales and Marketing at Panasonic Avionics, said: "Live television remains a compelling differentiator for our airline customers – especially over the United States. Simply looking at airline advertising, promotions and social media, it's easy to recognize the value and importance of news, sports and other programming to the passenger experience. We are excited to partner with DISH to deliver compelling content to flights over the United States."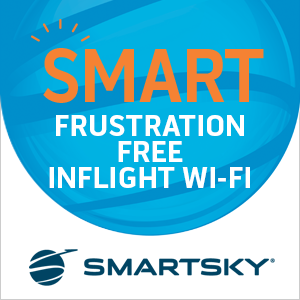 "Consumers expect to stay entertained while on the go due to the increasing adoption of tablets and smartphones as mainstream devices for video viewing," said Brian Neylon, DISH Executive Vice President of Customer Acquisition and Retention. "DISH supports this notion, even at 30,000 feet in the air. With Panasonic, we're providing Southwest passengers with a taste of what DISH subscribers experience on a daily basis – their favorite TV shows, anytime, anywhere."
About Panasonic Avionics Corporation
Panasonic Avionics Corporation is the world's leading supplier of inflight entertainment and communication systems. The company's best-in-class solutions, supported by professional maintenance services, fully integrate with the cabin enabling its customers to deliver the ultimate travel experiences with a rich variety of entertainment choices, resulting in improved quality communication systems and solutions, reduced time-to-market and lower overall costs.
Established in 1979, Panasonic Avionics Corporation, a U.S. corporation, is a subsidiary of Panasonic Corporation of North America, the principal North American subsidiary of Panasonic Corporation. Headquartered in Lake Forest, California with over 5,000 employees and operations in 80 global locations, it has delivered over 9,000 IFE systems and 1,700 inflight connectivity solutions to the world's leading airlines. For additional information, please visit www.panasonic.aero
Featured image credited to istock.com/JakeOlimb