If someone told me that one of my favorite movies of 2017 would end up being a quirky, bittersweet road movie about a disillusioned architect trekking across Thailand on an elephant named Popeye, I might not have believed them. But after watching writer-director Kirsten Tan's sweet, soulful dramedy, Pop Aye, it's easy to see why Tan walked away with the Special Jury Prize for Best Screenplay in the World Cinema category at Sundance this past January. Not only is Tan the first Singaporean to take home a prize in Park City, but Pop Aye was also recently selected as Singapore's submission for Best Foreign Film at this year's Academy Awards. And if you ask me, Tan and company deserve every accolade they get for this one. So, watch out Oscars!
Calling to mind the stripped-down authenticity of Wim Wenders road trip masterpieces like Paris, Texas and Alice in the Cities, and the wry humor and pathos of Italian neorealist classics like La Strada and The Bicycle Thief, Pop Aye is also surprisingly accessible for a micro-budgeted art film set in Thailand. In fact, those who are already dreading trying to read Pop Aye's tiny subtitles on an IFE screen will be happy to learn that there is very little dialogue in this powerful, five-star, crowd-pleaser.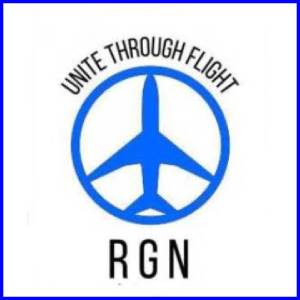 Set in bustling, modern-day Bangkok, Pop Aye opens with an aging architect named Thana (played to rumpled perfection by Thaneth Warakulnukroh) pondering his irrelevance after learning that one of his favorite projects – an elegant, multi-use indoor mall – is being torn down and replaced by a sleek, soulless, condominium tower by the younger architects at the firm where he has worked most of his life. And though retirement would seem like a natural next step for him, that too is complicated by the distant, chilly relationship Thana has forged over the years with his ignored, long-suffering wife Bo (played by veteran Thai actress Penpak Sirikul) who now drowns her sorrows in online shopping and QVC.
But just when it looks like things couldn't get any worse for Thana, the lonely, world-weary architect encounters his long-lost childhood pet, an elephant named Popeye, performing on the streets downtown. Impulsively buying Popeye from his current owner, Thana makes it his new mission in life to return his beloved Popeye to the rural village where they both grew up … or die trying.
And while that might sound like the set-up for a mushy, hugely sentimental boy/man and his animal adventure yarn, Tan's fresh, distinctive voice as a filmmaker makes this nuanced, soft-spoken film a truly magical road trip for the ages.
With stellar supporting turns from a cast of mostly unknown Thai actors and a script that will break your heart and make you laugh out loud (sometimes at the exact same time!) Pop Aye is easily one of the best films I've seen all year. And though I know they don't give Oscars to elephants, the pachyderm who plays Popeye here – who is named Bong and has top billing, by the way – is downright magnificent. Seriously, you won't soon forget this one!
Now playing on select Singapore Airlines, Emirates, and EVA Air flights worldwide, Pop Aye is also available via streaming at Google Play, Amazon Video, and iTunes.