Juanita Britton, also known to friends and colleagues as "Busy Bee," comes by the moniker honestly. She started her first business – a lemonade stand – when she was 10 years old, and expanded it to half-a-dozen other neighborhoods. She's been actively engaged as an entrepreneur ever since.
Today, Britton oversees 21 concession programs at the Washington Reagan and Washington Dulles International airports as a Senior VP of Paradies-BZB, DC which specializes in retail and food & beverage operations. The portfolio includes Brooks Brothers, Heritage Booksellers, SPANX (yes, you can buy these intimate underpinnings at the airport), Brighton, Magic Pan, Say Si Bon Gourmet Markets, Washington Pour Bar and CNBC stores in the two Metropolitan Washington airports. The shops operate 24/7 with a few open 24 hours.
SPANX in the airport? It makes sense for busy professional women on the go looking for undergarments to support a smooth look even as they travel, explains Britton. "The products in the airports have to be for the general public. The bigger picture is people do travel with money. Even if you only have $5, they will spend it."
She is in charge of handling training, staffing and payroll for some 250 employees. It's not unusual for her to step in to run the cash register, ensure the shelves are well stocked, or provide customer service. Many of the people she hires and trains are immigrants who have come to this country seeking an opportunity for a better life.
"I select young people very carefully," she says. "If people come with the right attitude and ready to serve, we hire. They understand what a family we've got to be to be successful."
Both airports serve an international clientele, and having employees who relate or speak other languages is a plus. One time, a group of Asian visitors came into the Brooks Brothers at Dulles, looking for items of clothing in smaller sizes not usually stocked. It became obvious that the store needed a wider selection of sizes, she says. Conversely, they realized they needed to include a variety of larger sizes for visitors from African nations, Britton adds.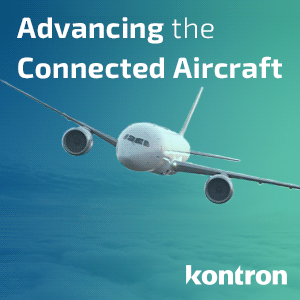 Britton did not set out to be a powerhouse purveyor of goods in an airport. After graduating Western Michigan University, she taught for a year in Detroit, fulfilling a promise she made to one of her high school teachers. Then she moved to Washington DC where she earned a Master's degree at Howard University. She has held a variety of positions in both the federal and local governments. She has been involved in the partnership with Paradies for 22 years.
In addition, Britton is the sole proprietor of her own company, BZB International, which provides public relations, travel consultancy and retail development and marketing. "I love airports, I love flying. Every day, somebody is going somewhere and you can too," she says.
As if her thick resume wasn't enough, two years ago she was given the honor of being named the Queen Mother of Konko village in the Eastern Region of Ghana, West Africa, where she has been an active supporter of a variety of developmental and educational programs.
In a meeting with Britton, it becomes clear that she is tireless, energetic and relentlessly optimistic. She casually mentions that she is heading to Florida the next morning to take part in a 50-mile bike race. "I don't plan to be first. I just want to be there," she says with a smile.
She admits she is a woman of great faith and is keenly aware of all the opportunities she has had in life. "I am a little bit spiritual," Britton says. "I kind of think God had a fingertip on me."
Related Articles: