Port is one of the least celebrated yet most delicious — and most flexible — wines to be served in the sky, and British Airways is rolling out the barrel with its selection of Graham's Six Grapes as the new Club World drop. The fortified wine (port made from one or more of over three hundred grapes, fortified with aguardente, a fiery spirit) is a British classic, to the extent that the previous branding for Six Grapes, "Vintage Character", was one of Sir Winston Churchill's favourite tipples.
The Six Grapes marque is a mixture of various relatively young (sub-five-year) vintages that have been declassified and blended to create a consistent taste. Essentially, some of the grapes within it could have been vintage port, cellared for decades, but the wine has been crafted so that it tastes good now rather than created to be exceptional in decades to come.
And now it's in Club World, British Airways head of catering Colin Talbot explains. "Port is incredibly popular in Club World – last year alone nearly 41,000 bottles were served to our business class customers — so we are delighted to be adding Graham's Six Grapes to the menu. At altitude it holds its flavour well thanks to its good structure, and with the long lingering finish it will wonderfully complement the dessert and cheese selection on flights."
(It should be noted, in a move that would outrage Sir Winston, that BA is counting half-bottles, the 37.5cl size.)
Port, of course, isn't just a digestif enjoyable with the strongest of cheese or stickiest of toffee puddings. The French drink it as an apéritif, too, to stimulate the appetite and encourage those digestive juices to get flowing before the first course. On an aircraft, I find that it is an excellent substitute for a cocktail, especially if I plan to have wine with dinner. It's a particularly useful option in the event that the white wine or Champagne on board isn't yet chilled: either at room temperature, or even on the rocks on a hot day.
Graham's itself is a renowned brand, and Six Grapes is something of a cult port in and of itself, with Graham's releasing special editions in recent times. And in terms of pricing, it's firmly mid-range, with retail 75cl bottles going for fifteen pounds on Amazon, which is fairly average for UK wine pricing.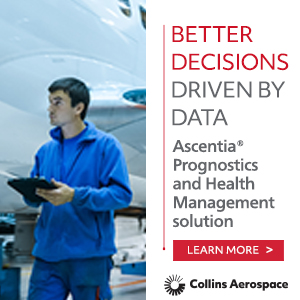 The BA partnership is one aspect of what BA seems to intend as a British-driven (the Grahams were originally Scottish) soft-product renaissance for Club World, a business class product that is firmly outdated in the hard product stakes, dating back as it does seventeen years to the Zodiac (then Contour) Mohawk seat with the movable fan, to the 2006 update created by B/E Aerospace (now Rockwell Collins). Both are still operating British Airways flights.
Also on the soft product upgrade horizon: pillows, duvets, blankets, cushions, amenity kits and more from The White Company, an upper-middle-class lifestyle brand that makes everything from clothes to candles, duvets to dressing gowns, and beds to bath bubbles. I'll have a soft spot for their original Flowers scent shower gel, but in the UK context it's a little overdone as a brand, with stores in four dozen British high streets and megamalls (and four outlet villages).
BA also plans a revamp of its Club World dining, which doesn't feel like the best idea given the current hard product situation, as part of its soft product upgrade.
Overall, BA's soft product push is admirable, but it's tough to avoid porcine maquillage allusions given the hard product. Perhaps I need another glass of Six Grapes, though.
Related Articles: