U.S. Customs and Border Protection (CBP) has chosen Rockwell Collins' ARINC Border Management Solutions as a supplier of Advance Passenger Information (API) and Passenger Name Record (PNR) data from worldwide airlines for enhanced management, control and protection of the nation's borders.
"Border security continues to be a major area of focus for governments around the world," said Mike DiGeorge, vice president of Commercial Aviation and Network Services at Rockwell Collins. "We are working with these agencies to provide solutions that improve security for everyone. Our ARINC Border Management Solutions give them the information they need in a format they can use."
The ARINC Border Management Solution will allow CBP officials to use API and PNR data to enhance border security and passenger processing. The ability to review passenger information in advance allows law enforcement agencies to identify high-risk individuals, and act where necessary, prior to their arrival in the U.S.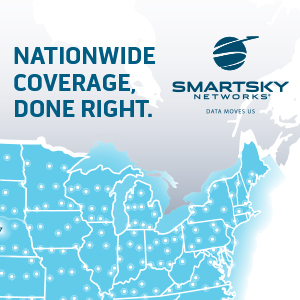 Under the terms of the agreement, Rockwell Collins' ARINC Border Management Solutions will provide the information systems which receive and transmit API and PNR data. The high-availability, high-assurance and secure ARINC Global Network (AGN) provides a simplified method for the airlines to transmit information to the CBP in a consistent format. The AGN is one of the world's largest private ground-based networks supporting more than 3,000 participants in the aviation community, including airlines, Civil Aviation Authorities (CAAs), airport facility management and government agencies involved with the transportation industry.
Rockwell Collins is a leading provider of border management solutions around the world with systems deployed in the United States, Canada, Mexico, Colombia, Panama, El Salvador, Dominican Republic, Costa Rica, CARICOM (an organization of 15 Caribbean nations and dependencies), South Korea, China, Hong Kong and India, among others.

About Rockwell Collins
Rockwell Collins (NYSE: COL) is a leader in aviation and high-integrity solutions for commercial and military customers around the world. Every day we help pilots safely and reliably navigate to the far corners of the earth; keep warfighters aware and informed in battle; deliver millions of messages for airlines and airports; and help passengers stay connected and comfortable throughout their journey. As experts in flight deck avionics, cabin electronics, cabin interiors, information management, mission communications, and simulation and training, we offer a comprehensive portfolio of products and services that can transform our customers' futures. To find out more, please visit www.rockwellcollins.com.