For an airline consistently ranked best in the world, Singapore Airlines has surprisingly few gift amenities for premium passengers. There is no pajama set or amenity kit in business class, though basic items like eye masks, dental care kits, and razors are available. You'll have to be traveling in First or Suites class for the good stuff – the sleep suit and Salvatore Ferragamo wash bag with full-size eau de toilette – and even then these items are reverently delivered. Congratulations, you're flying First Class, please accept this trophy.
Nonetheless, the carrier's 70th anniversary this year has meant an uncharacteristic deluge of surprises and limited-edition niceties for passengers. Inflight meals feature "local fare" favorites like nasi lemak and Hokkien mee, commemorative issues of the SilverKris magazine are in every seat pocket, and simply flying out of Changi on the airline may net passengers a free lounge pass or appreciation gift. All of these help to foster a tone of festivity through 2017.
The newest amenity announcement skews more practical than celebratory, however. Singapore Airlines has partnered with The Laundress, a New York-based store known for their proprietary "elixirs" for fabric care. The press release is straightforward, noting that a gift set of travel-size items for passengers in Business, First, and Suites will include The Laundress best-sellers Fabric Fresh, to deodorize and freshen, the Crease Release to remove wrinkles, and the Wash & Stain Bar to treat stains. With this, SIA becomes the first airline to offer complimentary fabric care items on flights.
I don't understand people who dress up to go on an airplane. It's such an unsanitary environment…have fun tarnishing your nice clothes.

— Fallon Ohlson (@fallonerika) May 24, 2013
It's a head-scratcher of a new amenity for premium passengers used to the basic, "may I hang your suit jacket?" routine, but Singapore Airlines' flights are particularly well-suited (pun intended) for the expanded clothing care offered by The Laundress kits.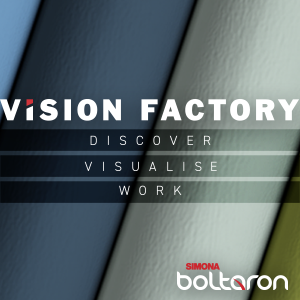 Due to the country's small size and single major international airport, Singapore Airlines is a carrier with no domestic routes. Its regional routes in Asia are increasingly being given over to wholly-owned subsidiaries SilkAir and Scoot, leaving the flagship SIA brand with the lengthiest routes and the most opportunities for clothing mishaps.
Take, for instance, the A350-operated, nonstop flight between Singapore and San Francisco. A lot can happen over the course of the 16.5-hour journey. Passengers will enjoy at least two meals, multiple beverage services, and the ups-and-downs of naps, trips to the lavatory, and chatting with seatmates. After all that time in the air, passengers arrive to San Francisco just before 10 a.m., launching into the city and state-side plans with bleary eyes and a less-than-fresh outfit. The airline has long combatted the former with the widest lie-flat business seat in the sky, and now addresses the latter with The Laundress kit.
Fabric care solutions are unlikely to become a trend in premium class amenities, but for airlines with ultra-long-haul routes on their service map any little extra has the potential for a large impact within the passenger experience. Not to mention that anything to help travelers smell a little better and look a little disheveled following a flight is ultimately a good thing.
Related Articles: