While I am usually totally cool with Marvel Studios-style expanded universe filmmaking – especially when it yields such badassery as Doctor Strange and Rogue One: A Star Wars Story – Hollywood's obsession with stealing from Marvel's playbook at every turn does grow tiresome after a while. Especially when the cinematic universe that the studio brass is expanding is far more deserving of a little editorial contracting than anything else – yes, I'm talking to you Batman v Superman: Dawn of Justice.
That said, I was intrigued when Warner Brothers, Legendary Pictures and Toho announced plans to launch their so-called MonsterVerse – a shared fictional universe where Godzilla, King Kong and other giant monsters would co-exist over a series of films – a couple of years back. And though I haven't seen the first film in the series yet (2014's Godzilla), as a long time King Kong fan Kong: Skull Island had me at the title alone. The fact that Kong's newest blonde "love interest" was to be played by Room Oscar-winner Brie Larson was even more beautiful banana icing on the cake. But then I actually watched Skull Island, it was so terrible that it made 1933's abysmal The Son of Kong look good, which, as anyone who has ever sat through that stinker can tell you, is really saying something.
A big, slow-moving, over-produced mess of a movie, Skull Island also does something that no previous Kong film has ever done – it actually makes King Kong boring. Not only is the big hairy hero hardly in the film – aside from a quickie appearance in the film's cold open Kong doesn't do anything noteworthy onscreen until the 30-minute mark – but by the time he shows up, you'll be so checked out that you'll hardly care. Surprisingly, it's not the story that kills the momentum in Skull Island either, but rather director Jordan Vogt-Roberts' (The Kings of Summer) strangely fetishistic eye for 1970's period detail. To say that Vogt-Roberts spends too much time setting up the world in Skull Island is a major understatement and though I'm as much a fan of Vietnam-era rock as anyone else, the non-stop barrage of totally on-the-nose 1970's chart toppers lends the film a vaguely cheesy vibe that is impossible to shake.
After the aforementioned opening scene set in 1944, Skull Island jumps to 1973 and follows the exploits of a cadre of researchers from a covert government agency known as Monarch as they recruit a team for a top secret mission to Kong's mythical Skull Island.
Led by Monarch's Bill Randa (John Goodman) and his cohorts, the group enlists the aid of an expert tracker (played by Crimson Peak's Tom Hiddleston), a photographer (Larson), and a squadron of soldiers under the command of Samuel L. Jackson's (Miss Peregrine's Home for Peculiar Children, The Legend of Tarzan) fiery Lieutenant Colonel Preston Packard. Crash landing on the island after a bruising helicopter battle with Kong, the survivors must make their way to the far side of the island to meet up with the rescue team in exactly three days time or risk becoming permanent residents of Skull Island. Which is definitely not a viable option considering the fact that Kong is by far the friendliest giant, prehistoric creature on the island.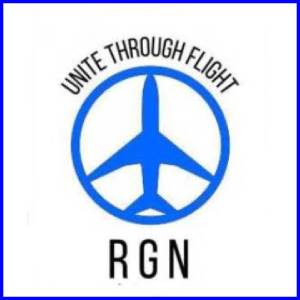 And though that sounds like the makings of a pretty killer Kong flick, the filmmaker's insistence on dragging things out and giving every single bit player a moment in the sun – even in an expedition team comprised of 17-plus characters! – slows things to a crawl. And while the action picks up considerably in the second and third act and John C. Reilly (The Lobster) definitely livens things up as a WWII soldier who has been living on the island for years, overall, the film's muddled, ham-fisted screenplay by Nightcrawler's Dan Gilroy, Godzilla's Max Borenstein, and Monster Truck's Derek Connolly, from a story by Flight's John Gatins, leaves much to be desired.
Even the film's Marvel-style post-credit teaser, which offers up some tantalizing clues to future MonsterVerse adventures (and gives The Great Wall's Tian Jing some of her only lines in the film), feels kind of tacked on and, like the rest of this turkey of a reboot, totally unnecessary.
Now playing on select KLM, Air France, American, Singapore Airlines, Emirates, and United flights worldwide, Kong: Skull Island is also available via streaming at Google Play, iTunes and Amazon Video.