When headlines last month proclaimed that Nigeria-based, upstart airline JetWest was aiming to become the "easyJet of Africa," the promise to launch this year was accompanied by a rendering of the airline's proposed livery on an Airbus A320. A mosaic burst of yellow and orange on the tail is anchored by a generous use of magenta on the fuselage and engines, making for a striking and altogether pleasant livery.
CNN quotes the founder, "serial entrepreneur" Dikko Nwachukwu, as saying that the "guiding vision for JetWest is to make air travel accessible for more people." The airline's goal of democratizing the skies is as familiar as its use of fuchsia, but for now we'll focus on the latter.
Why are there suddenly so many pink airplanes in the skies?
In the run-up to Canada Day and the Fourth of July, the holiday of June 23rd is easily forgotten. For those who read the fine print on their wall calendars, the date is "National Pink Day" celebrated annually to appreciate the history of the color and artistic movements, like the pink-happy Rococo period of the mid-1700s, and Mamie Eisenhower's pink obsession in the 1950s, which increased the color's exposure and, notably, the shade's association with the feminine.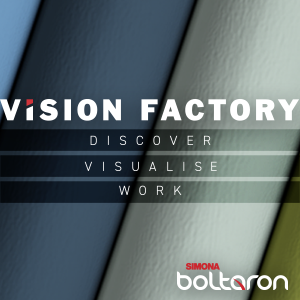 We are no doubt in the midst of another trend period for pink—entire restaurants are being designed around the color, not to mention fashion collections. Go pastel and you hit "millennial pink", the au courant shade that simply "refuses to go away", says New York Magazine. Even the rose gold edition of Apple's iPhone is selling so well with both males and females that it's been nicknamed "bro's gold". Blog Hyperallergic sees more than just choice in the renewed rise of the color and its use on must-have products: "This was one of many recent indicators of a shift in gendered color norms and cultural tastes, and a broader change in the ways we think about color, branding, and gender." A pink plane no longer automatically reads Barbie Jet.
Rewind to ten years ago and pink, as applied to commercial aviation, was reserved for limited shows of support during Breast Cancer Awareness Month; special liveries, pink uniforms, pink lemonade included in beverage service, and even tugs painted wholly pink added a limited-time-only splash of warmth to the otherwise inoffensive and drab shades that typically make up the airline milieu. Five years ago saw the launch of Iceland's WOW Air as well as the expansion of pink-and-purple airlines Wizz Air in Hungary and Peach in Japan. Around the same time, Thailand's Nok Air added a pink Boeing 737 (HS-DBM, now leased and repainted for SpiceJet), Brazil's Azul painted a pink ATR, and Taiwan's EVA Air expanded its "Hello Kitty" fleet to Boeing 777s. Today the peppy color makes regular appearances on the tarmacs of major (and even some minor) international airports, and this writer has a theory that it's impossible not to feel even a little cheered upon glancing out of the terminal windows to discover that you're about to fly on a pink plane.
Of course there's also the argument that pink is naturally the next color to show up in aviation branding simply because every other shade has been used. Eye-stressing, highlighter yellow isn't off limits, and even the blackest black is back, as seen with Air New Zealand, StarFlyer in Japan, and the stark black and white of the new Air Canada livery. Regardless, pink has a factor of delight other colors mostly lack. No one points to the sky and says, "oh wow, a gray plane." Make it a pink plane, and now you've got an Instagram.
Related Articles: