Panasonic Avionics (Panasonic) subsidiary AeroMobile today announced that it has added 100th aircraft to its 3.5G mobile network. With 60 percent of airlines now offering 3.5G inflight connectivity, users of the AeroMobile service grew by 57 percent between 4Q16 and 1Q17.
The AeroMobile service allows passengers to use their own mobile devices to text, make calls, listen to voicemail and browse the internet while inflight. The service is easy to use with no onboard payment or registration; passengers simply turn on their mobile device to connect to the network and are billed directly by their mobile operator.
Kevin Rogers, CEO of AeroMobile comments: "The milestone of 100 3.5G connected aircraft is testament to the continued airline adoption of the service and strong passenger demand. 
"We have seen rapid growth in the 3.5G service and already 60 percent of our airline partners are rolling it out. In 2017 alone, 3.5G connected aircraft have already flown to 127 destinations in 65 countries." 
The inflight 3.5G network is complementary to Panasonic's global inflight connectivity service. It offers passengers a simple and elegant way to stay in touch with friends, family, co-workers and current events while in the air. It gives passengers the same connectivity options as they have on the ground, and when combined with inflight Wi-Fi, enables data speeds that are comparable to a terrestrial service.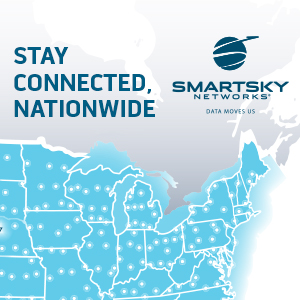 AeroMobile's phone service is already in use on over 500 aircraft across 21 airlines worldwide including Air Berlin, Aer Lingus, Air France, Alitalia, Emirates, Etihad, EuroWings, EVA Air, Cathay Pacific, KLM, Kuwait Airways, Lufthansa, Malindo Air, Qatar Airways, SAS, Singapore Airlines, Air Serbia, Air Seychelles, SWISS, Turkish Airlines and Virgin Atlantic.
AeroMobile was the first to introduce mobile phone services in 2008 and now has over 350 roaming agreements in more than 150 countries.
About Panasonic Avionics Corporation
Panasonic Avionics Corporation is the world's leading supplier of inflight entertainment and communication systems. The company's best-in-class solutions, supported by professional maintenance services, fully integrate with the cabin enabling its customers to deliver the ultimate travel experiences with a rich variety of entertainment choices, resulting in improved quality communication systems and solutions, reduced time-to-market and lower overall costs.
Established in 1979, Panasonic Avionics Corporation, a U.S. corporation, is a subsidiary of Panasonic Corporation of North America, the principal North American subsidiary of Panasonic Corporation. Headquartered in Lake Forest, California with over 5,000 employees and operations in 80 global locations, it has delivered over 9,000 IFE systems and 1,500 inflight connectivity solutions to the world's leading airlines. For additional information, please visit www.panasonic.aero
About AeroMobile
AeroMobile Communications Limited, a wholly owned subsidiary of Panasonic Avionics Corporation, is a UK-based mobile service provider for the aviation industry. AeroMobile provides world class, proven, technology and services that enable airline passengers to use their own mobile phones for voice, texting and mobile data whilst inflight.
As part of the Panasonic Group's Global Communication Suite, AeroMobile's services are available for installation either at the point of aircraft manufacture (line fit) or on aircraft in service (retrofit) across both Airbus and Boeing aircraft. Since 2008, over 40 million passengers have successfully connected to the AeroMobile network inflight.
The AeroMobile service is currently available on; Air Berlin, Aer Lingus, Air France, Alitalia, Emirates, Etihad, EuroWings, EVA Air, Cathay Pacific, KLM, Kuwait Airways, Lufthansa, Malindo Air, Qatar Airways, SAS, Singapore Airlines, Air Serbia, Air Seychelles, SWISS, Turkish Airlines and Virgin Atlantic. For more information on AeroMobile go to www.aeromobile.net Follow us on Twitter @AeroMobile
Featured image credited to istock.com/JakeOlimb