Diehl Aerosystems – a First Tier Supplier and Partner for avionics and cabin integration to the large aircraft manufacturers as well as a retrofit specialist for airlines – has strengthened its infrastructure with the inauguration of a new logistics center at Laupheim, Germany. The facility is primarily designed to manage the increased demand for parts logistics at Diehl Aircabin in Laupheim.
Between 2012 and 2016, business volume at Laupheim essentially doubled, from around 350 million euros to almost 700 million euros. The main reason for this is the production ramp-up for the Airbus A350 XWB program. For this aircraft program, Diehl supplies a total of 15 work packages; of these 15, the cabin linings, the luggage compartments, the crew rest rooms, and the air conditioning pipework all come from Laupheim.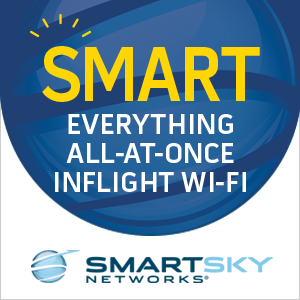 The significant production ramp-up for the A350 XWB demanded a high level of engagement from the supplier in order to keep up with the delivery obligations. This is why Diehl invested around 10 million euros in a new logistics building with a high-bay warehouse in order to enable the on-site infrastructure to fulfill and improve delivery reliability. The building covers an area of around 7200 m2. It comprises a high-bay warehouse with a capacity of around 5000 spaces as well as picking and dispatch areas, and the dispatch office.
Diehl Aerosystems is a Division of the Diehl Foundation & Co. KG, and unites all of the aerospace activities of the Diehl Group under one roof. With its Business Units Diehl Aerospace (a Joint Venture with Thales), Diehl Aircabin, Diehl Comfort Modules, and Apparatebau Gauting, Diehl is the leading systems supplier for avionics and cabin solutions. Currently, Diehl Aerosystems employs over 5,400 people. The company's customers include the leading aircraft manufacturers (OEMs) Airbus (both aircraft and helicopters), Boeing, Bombardier, and Embraer as well as further airlines and operators of commercial and corporate jets.
Featured image credited to istock.com/JakeOlimb