Fifteen years ago, if you asked a panel of regular first class travellers which airline had the best first class, it is likely Swiss would be high on the list. With redemptions restricted, and pricing normally set at eyewatering levels, on a recent trip to San Francisco via Zurich I was excited to have the chance to try out both the carrier's old A340-300 first class seats, which is on the way out, and the brand new Boeing 777-300ER suites.
Departing from Zurich on the A340, Swiss' Eames-inspired seats felt old and failed to inspire — not least in comparison to the airline's world-beating lounge at ZRH.
While spacious, the seats offer practically zero privacy, a clunky and noisy mechanism, inflight entertainment from the Stone Age (i.e., about fifteen years ago in #PaxEx years), and styling that is more "meh" than "ooh".
The inflight power also failed to stand up to the demands of a single iPhone charger, despite attempts by the crew to try to fix it.
I struggled on board and now in the weeks after my flight to think of a single positive here, apart from the slight mitigating circumstance that Swiss' business class lacks direct aisle access for every passenger, and so that's an upgrade.
The service, however, was delightful. I'm easily charmed by the Swiss characteristic of dry good humour, and the crew were excellent.
The meal, however, was less than groundbreaking. An hors-d'œuvre trolley feels more 1970s British seaside hotel than late 2010s Switzerland, and the various amûse-gueules, while delicious, have lost their novelty. Many airlines now serve little-pots-of-this and little-plates-of-that in business class, and no matter how tasty the slices of seasonal specialty Canton Vaud charcuterie were, a few slices of dried meats and some supermarket cornichons lack a certain premium feel.
I was also confused as to why the salad and soup, served as different courses, were listed as part of the first course. While tasty, I was not the only passenger I heard ordering the soup alongside the salmon, only to be informed that the soup was served separately, later.
I did, however, enjoy the special Canton Vaud sausages, an unlisted bonus option not on the menu. Sure, this isn't elegant food, and maybe I did have to drink an extra two litres of water to deal with the saltiness, but it was delicious and stood out as the most interesting of the menu options.
On both flights, the wine was identical apart from one extra Swiss wine on the outbound. While obviously easy to cater, this lacked in imagination, let alone any kind of feeling that the flight was going somewhere international. Why not load a couple of bottles of something local to the Bay Area? It's not like the San Francisco region lacks in wineries, many of which make reds that would knock the socks off the watery Saint-Julien.
Better, however, were the Swiss wines, both white and red, which I enjoyed, and about which the crew were knowledgeable and enthusiastic.
A real highlight was the selection of Swiss cheeses, which again came from the seasonally featured Canton Vaud. Each one was delicious and unusual, with a full page dedicated to them in the menu.
The inflight entertainment must come in for particular opprobrium here. It's unacceptable that any airline claiming to be premium would offer such a low-resolution 4:3 monitor to paying first class passengers rather than either refurbishing the system or simply offering Retina iPads loaded with content.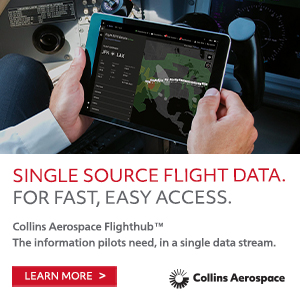 After lunch, I took the opportunity of an afternoon snooze and wasn't impressed by the bed comfort either, and although the linens were crisp the appearance lacked elegance. It felt like a youth hostel bunk with nice sheets, which is no longer a good look for first class.
On my return from San Francisco, therefore, I was pleased to know that I had a Boeing 777-300ER with the new Oasis from B/E-Rockwell Collins first class suites serving my flight — as indeed, was one of the other first class passengers from my outbound, whose sparkly leggings I recognised in the lounge before departure.
Swiss' new suite is a delight: very private, very comfortable, nearly infinitely adjustable, finished with elegant materials and with many storage options for passengers to tuck their belongings away.
The door storage, while (as I discovered) tight when it comes to hanging a suit jacket, is much better suited to what I assume it was made for: hanging a shirt and trousers once you've changed into your (thick and comfortable) Swiss pyjamas.
I was pleased to note both a full (and working) international AC power outlet and a 2A USB socket.
As someone who likes to press his nose up to the windowpane, I'm less thrilled with the three-window shell Swiss chose for its 777 first class, although the textured paper is a plus.
The IFE was a mixed bag. While the screen was massive and HD, not all the content was loaded in a high enough definition to meet the screen's capabilities. Perhaps unsurprisingly, but still disappointingly, the annoyingly frequent advertising for Breitling watches was all in crystal clear high definition.
I also felt that the continuous, incessant adverts for Swiss, various fairs or trade shows, and its advertisers during taxi was a bit obnoxious. Not being able to turn the ads off — the entire system was fixed on fully on, no matter how many times I tried to turn the screen off — was even worse.
Swiss also needs to do more with its selections, especially around TV and destination content. There's no reason why, on a brand new plane, I shouldn't be able to find something I'm interested in watching. Why no Swiss tourism shows? Why no Slow TV of the Bernina Express or the Rhätische Bahn? Why no "Doubledecker Cablecars of Switzerland" documentaries? Why no "Introducing Jazz Alpenhorn"? Why no filmed concerts from Switzerland's world-renowned musicians?
Further, the crew on this flight were less enthusiastic about being there, and the catering wasn't exactly imaginative either. I know it's hard to cater out of US airports, but "beef, chicken, fish or pasta" doesn't feel premium.
The bedding wasn't noticeably different, and without any new wines to taste and a connection on arrival in Zurich I took the chance to sleep my way through the night.
My frustration with Swiss' punitively priced inflight Internet could perhaps be taken as read, but at least the airline hands out 50MB of inflight Internet via voucher to first class passengers. The "spend time dwelling" option lasted just 47 minutes of ultra-light social media use.
The one bright spark in the catering came the next morning, with fresh, fluffy pancakes and a delicious berry sauce. But, again, it was hard to figure out how this was a first class meal instead of business.
Overall, it struck me on this flight in particular that I felt like there was something missing. I had high expectations of Swiss coming in, having spoken recently with their product designers when they rolled out the new suites. When compared with the carriers that are, on many routes, eating Swiss' lunch in premium cabins, the experience just felt lacking.
The difference, I suspect, is in the experiential nature of the principal growth market in first class. Perhaps passengers are still happy with just a more spacious version of business class but with little more delight than mid-range European restaurant. But that market is shrinking, and if airlines are going to continue to offer first class then they need to realise that the draw for passengers with the money — or miles — to burn is an experience. Smart airlines will continue to do so, in a variety of relatively inexpensive ways.
Image Gallery:
Related Articles: