This is an Op-Ed contribution from Robert Albert, Founder & CEO of Routehappy, the rich content platform for flight shopping.
Comfort+. Main Cabin Select. Premium Select. Main Cabin Extra. Premium Economy. Economy Plus. Even More Space. While airlines have invested millions over the past 10 plus years to develop and install innovative products and create new and differentiated fare brands, flight shopping retail has never been more complex or commoditized. With airlines and sales channels lacking the ability to actually convey this differentiation to consumers, it leaves flyers with questions like: "Do I get food or drinks with my extra legroom seat, or just more space?" Without question, the industry faces a major problem.
Think about this. When a consumer starts planning a trip, hotel stays and flights are often the biggest ticket items. But the experience of booking a hotel is vastly different from that of booking a flight. Would you ever book a hotel stay without first getting all the details? Of course not. Consumers scroll through dozens of detailed pictures, poring over details about the room, the bed, the bathroom, the Wi-Fi, the breakfast, and the view. So why should flight shopping be any different?
When consumers book flights today, it is difficult to see anything other than price and schedule. While Routehappy has been providing detailed flight amenity and score information for years, that is just the tip of the iceberg when it comes to flight shopping. There is still a lot of room for improvement and richer content.
Consumers want and will ultimately seek out more detailed information, much like when booking a hotel. In fact, a 2015 study from Atmosphere Research found that  69% of business and 65% of leisure passengers said that they would be more likely to check a travel agency that presented flight options with rich content vs. going to other travel websites, including airline websites [NDC PAX Report 2015].
So while price and schedule are important, clearly, they aren't the only factors travelers consider when booking flights. They care about their experience and want to know what amenities are available and at what cost. How can they maximize their time in the air the way they do while on the ground? With new fare brands being launched by airlines regularly and on a global scale, it is only getting harder for consumers to understand what they are getting when they book a flight. Not only will they have to choose a specific flight, but now more often than not, they will also have to choose a specific fare brand, some of which have dramatic and complicated differences.
At the same time, airlines are working hard to attract passengers on both ends of the cost spectrum. US-based airlines are finishing up rollouts of "basic economy" style fares, while simultaneously beginning rollouts of premium economy cabins. Both of these concepts are new to the flying public and can be dramatically different from what they are used to, but airlines generally lack any and all capability to convey to flight shoppers on third party booking sites why they should pick one fare type over another (i.e., "what's the difference between this saver product and that one?").
It's easy to brush off the problem and say many flyers know the difference between an extra legroom economy product and a true premium economy product, but your average flight shopper does not. This is especially true when one airline's extra legroom economy product is sold side-by-side with another airline's premium economy product. When a flight shopper books a flight and expects A, but receives B, there is little an airline can do to remedy that dissatisfaction.
Runway Girl Network contributing editor Seth Miller's recent article about the rollout of Delta's new "authentic" international premium economy product, Premium Select, offers a perfect example. The need for differentiation has never been more apparent in the airline industry than it is today, and the distribution problem airlines are encountering is multifaceted and complex.
Miller points out that even with detailed amenity info, it's hard to spot the difference between extra legroom seats and a "true" premium economy product. This is especially complicated when Comfort+ is shown in-line with Premium Select and other airlines' premium economy products, two vastly different experiences. While the solutions to get the right info out to flight shoppers exists today, widespread implementation is an uphill battle. But it is a battle worth fighting.
While the issues facing the airline industry are well known, the solutions to these issues are now emerging. Several companies have been working on solutions, including Routehappy. We have been partnering with companies integral to the booking process, from airlines to metas to online travel agencies to global distribution systems. And we're working to get targeted rich content into the booking path, making the booking process more transparent for consumers so that they are enabled and empowered to make the best purchase decision for them.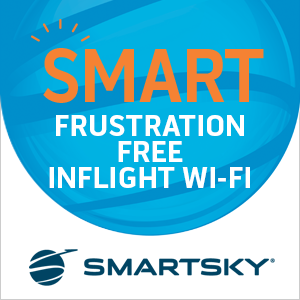 At Routehappy, we have created two standardized formats to create, manage, and distribute targeted product and ticket attribute content, called Universal Product Attributes (UPAs) and Universal Ticket Attributes (UTAs). The first, UPAs, makes flight shopping more like hotel shopping. Highly targeted rich media content such as high resolution images of the actual flight product being sold, 3D cabin tours, and videos have been proven to not only increase transparency in flight shopping, but to actually dramatically increase conversion rates, while also increasing brand awareness. When flight shoppers are able to see what they are booking, they are much more likely to complete the purchase, and spend a little more to upgrade to a premium product.
The second, UTAs, help to decode complex and overwhelming fare attributes in easy to understand formats. With the advent of basic economy fares (that often carry strict rules about carry-on baggage, change and cancellation fees, and seat selection) being up front about what to expect not only leads to satisfied passengers, but also to a better chance of a successful upsell to a regular fare at the time of booking.
Both UTAs and UPAs are available via the open platform we call Routehappy Hub, which serves the needs of airlines, distributors, and tech providers as underlying infrastructure everyone needs. Our goal is not only to get rich content into the hands of consumers, but to also create a one-stop shop for all industry players seeking to improve the experience.
The need for change in the industry has never been more apparent. While we know the airline industry is one that is slow to adopt new technologies and solutions, now is the time for change, to bring flight shopping up to par with all other industries. Broad adoption of rich content can enable airlines and distributors to improve their bottom line and increase customer satisfaction, while making the booking process easier and more transparent for the infrequent and frequent passenger alike. When consumers have a better idea of what they are buying, customer satisfaction goes up, opportunities for increased revenue go up along with it, and everybody wins.
Related Articles: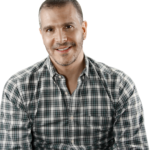 About the Author 
Robert Albert is helping airlines and distributors differentiate and better monetize flight shopping. As Founder & CEO of Routehappy, Albert has created powerful data APIs and rich content industry standards — UPA (Universal Product Attribute) and UTA (Universal Ticket Attribute) — allowing airlines to merchandise relevant product and ticket attributes at the point of sale, while improving the flight shopping experience for flyers. Prior to Routehappy, Albert was VP Media Product at Travelocity and General Manager at Site59.