NEW DELHI: National carrier Air India is pursuing a mobile, social strategy aimed at strengthening its interface with passengers.
The airline, which has been battling negative perceptions for quite some time, last year introduced a mobile app that enables passengers to manage every step of their journey on their smart phone or tablet.
Delivered by SITA, the so-called iTravel app serves as an appendage to Air India's GDS-neutral next generation passenger service system, the SITA Horizon Passenger Management and Distribution solution. When Air India joined the Star Alliance in 2014, Horizon made the airline technically compliant with alliance requirements for reservations, departure control services, ticketing, e-commerce, loyalty, fares, and revenue integrity.
"This new app is an extension of that relationship…opening up new opportunities in the fast-changing market here in India," explained Maneesh Jaikrishna, VP for India and Subcontinent at SITA. Closely associated with Air India's distribution strategy, iTravel enables passengers to buy tickets directly from the airline, and "opens a new channel of sales for Air India that is pushing direct booking. It helps reduce its distribution costs and is the least cost channel of sales."
It provides Air India with "the right tool to access a growing passenger market connected both in India and beyond", according to Air India chairman and managing director Ashwani Lohani.
Air India has followed a three-phase rollout for its app. The first phase saw passengers able to book, select seats, pay, make itinerary changes, and scan passport details. The app has also been integrated with Air India's loyalty program and a virtual frequent flyer program card has been introduced.
Gradually adding functionality, Air India is now working simultaneously with phases two and three of the iTravel rollout. "It is a dynamic program that keeps evolving with passenger needs and on how an airline wants to interact with its passengers," said Jaikrishna. For instance, Air Sewa, the website of the ministry of civil aviation which addresses customer grievances and provides real-time weather at airports, has been linked to iTravel. Customizing for the Indian market, the app will also be able to feature concessional fares for students and military, and promo codes.
"The mandate by the airline is to improve feedback. Air India has received the highest ratings compared to other Indian carriers on Apple's iTunes and Google Play stores," said a SITA spokesperson.
Looking forward, SITA is "driving innovation on new ideas to include access for video and digital media on smart phones and finger print for card payments", said the spokesperson.
In tandem with its new focus on mobile passengers, Air India wants to enhance its social presence. For years, the carrier's passengers have expressed concerns on social media about delayed flights, ripped seats, lost luggage and rude crew.
Air India recently held its first social media meeting in New Delhi. The gathering comprised top management from the airline, crewmembers, engineers, a mix of technology, technical, travel and food bloggers and twitterati. RGN was the sole aviation news outlet invited to participate.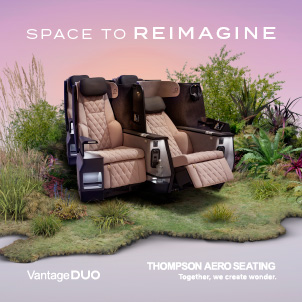 Disruption, engagement, community, tenacity, promotion, awareness are the tenets associated with social media today and, during the meeting, Air India indicated it recognizes the need to improve on this front. Government-subsidized companies are not always as candid as private industry in India, but the openness at the meeting was revitalizing, proving change is the only constant.
Air India's Lohani introduced himself simply with: "I am a blogger." Indeed, before he took on his present assignment at Air India, Lohani did publish a blog called "Think". Of some 400 posts, he removed 350, "as they were too explosive, and the media would have got hold of them", he said jocularly. While this revelation had nothing to do with aviation, the point made was clear. Air India is seeking to better communicate with passengers.
"The time is ripe to communicate with all present and future passengers," said Lohani. This is a good time to send a message to show the airline cares and offers great deals." Evidence of Air India's efforts can be seen in its Twitter exchanges.
It makes sense for Air India to step up its game. According to Worldpay, a payments processing company, roughly 350 million Indians are already online and that number is expected to nearly double to 600 million by 2020. "With 70 percent of the population below the age of 35, millennials are expected to continue driving rapid digitization even further," stated Worldpay.
Meanwhile, India's 275 million smart phone subscribers have outpaced the US, to become the second largest smart-phone subscriber base in the world. The figure will cross the one billion mark by 2020. India is witnessing an increase in 4G connections estimated to grow to 280 million by 2020 from just 3 million in 2015. Low prices are driving people to be connected to smart devices. And, according to SITA, 87% of traveling Indians carry three devices on them.
"We were a dominant organization. Now we are injecting life into it," said Lohani.
Related Article: