Airbus is incredibly proud of its A380, particularly when it comes to delivering a comfortable experience for economy class passengers. The company has built an A380 search engine to help travelers seek out flights operated by the type, and teamed with #PaxEx data research firm Routehappy to help draw attention to the benefits of flying on the double-decker aircraft, regularly likened by RGN editor Mary Kirby to a 'flying couch'. And, generally speaking, the A380 – a remarkably quiet bird with 18″ wide seats in economy – really is a comfortable aircraft for travelers.
Still, sales never really took off, despite early forecasts and some top tier airlines' adoption of the A380 as their flagship aircraft. And Airbus continues to struggle to find new buyers. For the past couple of years we've heard that the A380 is facing a critical point in its lifecycle ("pivotal" seems to be the word of choice this year). As the Paris Air Show approaches, and Airbus readies to further cut A380 output, expectations are low. Indeed, Singapore Airlines, the first airline to operate the type, is retiring five of its early-build aircraft, returning them to the lessor. Efforts are being made to place the A380s with new owners, of course, but the primary focus appears to be the VVIP market, not commercial operators. Failing such a deal, the young frames are expected to be scrapped, only 10 years after first flying.
For its part, Airbus continues to tweak the design of the A380, trying to further reduce operating costs per available seat miles flown. For airlines this CASM metric is a major factor in calculating the profitability of an aircraft within a fleet. Reducing CASM can be accomplished in various ways but for an existing airframe the easiest approach is to add more seats. Unsurprisingly, Airbus is once again showing off a higher density version of the A380 in hopes of stimulating sales.
I present you this Airbus mockup of a 575-seat A380, which they hope to offer in lieu of a re-engined aircraft to reduce cost per seat. pic.twitter.com/5Y0WGp5qUx

— Steve Trimble (@TheDEWLine) June 9, 2017
In the past, Airbus has toyed with lower-level, 11-abreast seating for coach customers, versus the current 10-abreast configurations. Early mockups were incredibly poorly received.
The company promises that a new version of that layout will be better than the prior demo, but it has not secured a commitment yet. Nor has it shown said layout in public that I'm aware of.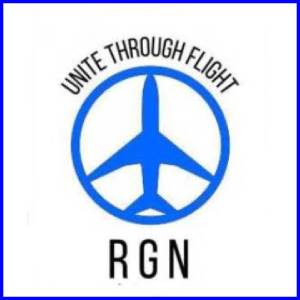 Air France is among the first A380 operators to admit it is seriously studying 11-abreast. "We will retrofit our A380 cabin around 2020 because our priority today is to [retrofit the] 777s and then the A330s at the end of next year. But in 2020, yeah we're studying a project to retrofit the cabin. And we are studying all possibilities including 11-abreast," the carrier recently revealed to RGN.
But other tweaks like a new rear stair option, combinable with a new galley module as detailed in April by RGN, just might be enough to create the desired efficiency; these options will free up space for more seats without the adverse passenger impact of going 11-abreast.
Airbus is also considering external changes that might solve some of the efficiency challenges without adding new seats on board. Larger winglets are on the drawing board, potentially increasing operating efficiency by a couple of percentage points.
During a recent media event in Toulouse Didier Evrard, Airbus's commercial programs chief, suggested that winglet updates are only now possible thanks to an evolution in design and manufacturing techniques that were not available 15 years ago. A 4% efficiency plus more seats – but NOT the 11-abreast plan – helps Airbus get to the desired improvements without damaging the comfort advantage the type has for coach passengers.
Even if the denser configuration takes off, there are questions about the demand for such aircraft in the market. Theoretically the need comes from highly congested airports such as Heathrow. And the A380 is a frequent visitor to London's main airport. But a pending third runway could relieve pressure there. Similarly the opening of Haneda to intercontinental travel reduced pressure at Narita and Dubai's new airport will have multiple runways as service grows in the coming years (though growth there is slightly delayed).
It is hard to predict what demand will really be in 10 or 20 years but Airbus, A380 lessors, and suppliers appear to stand alone in their hopes that the A380 will serve a major role. And getting there may be bad news for the coach consumer.
Related Articles: