The aviation industry has unique demands for thermoplastics in the cabin environment: they have to look attractive, hold up to years of almost round-the-clock wear, pass flammability testing, stand up to immense loads for safety certification, and if they fail, they need to fail in specifically designed ways. Historically, that expertise has come with significant lag-time in development and production, but manufacturer Sekisui SPI is investing in a new line and new methods of manufacturing to reduce time and increase innovation.
"We built a line specific to aviation materials, the first of its kind in our space," president and chief operating officer Ronn Cort tells Runway Girl Network. "The beauty of it is that the line that we built is specifically designed for aviation, lots of modularity built into it. We designed our own screws, we designed our own die — we actually work with the manufacturer."
"The way that the aviation industry collaborates with us," Cort summarises, is that a design partner "says, 'can you do this and this and this'. We go, 'geez, that's really, really hard, but we'll figure it out.' We took the same spirit, went back to the manufacturer's equipment, and said 'we need to do this.' They turned to us, and said, 'we need your help.'"  
Working both upwards and downwards as part of the supply chain was crucial, Cort says, highlighting that Sekisui was managing a manufacturing supply base that lacked the understanding of the nature of the aviation market compared with, say, automotive, heavy equipment, manufacturing, medical devices and other sectors. As a result, Sekisui designed and built a significant proportion of its machinery, including screw design, die design and upstream design.
The new line — Sekisui's fifteenth, but the second exclusively dedicated to aviation — Cort explains, will be approximately 30m long, 7m high and costs approximately US$7-10 million. The manufacturer will start producing the line in July and complete installation this December. Sekisui will validate and commission the line in March 2018, one month before its first products from the new line reach customers.
In some ways, those products sound simple. "What goes in is powder, what comes out are materials ready to be converted, processed into a three-dimensional part," Cort says. "At the end of the day, if I had a really distill our business down, we make plastic rectangles, but those are used across a wide variety of markets." 
But Sekisui's materials engineering expertise is the secret sauce. "What makes us unique is that we actually take ronomoner and polymer from railcars and we compound it ourselves. We're not buying pre configured resins. We wouldn't go to a SABIC or a Cordestro and buy a pellet, then just convert the pellet. We can do bespoke formulations for particular applications or for particular customer requirements."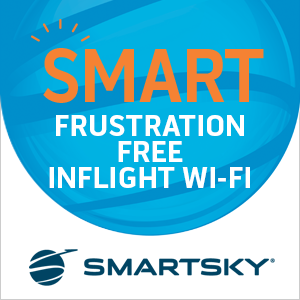 Those bespoke formulations are key, and Sekisui's deep understanding of the industry is a benefit. "We're watching this business develop and we're seeing this backshells being more and more complex — PED holders, and all these things — and now we see lots of HIC failures. So we turn around and say there's got to be a solution to that," Cort says.
"We sat down with the engineering teams at B/E [now Rockwell Collins] and said, 'what are you really trying to do?' They said, 'we know it's going to break but we want it to break differently.' And what they really wanted was they wanted it to fail rather than shatter. Normally, coming from the polymer industry, that can take three or four years to do that in a large organization. We were able to pull it off in about six months, and do it in a way that saved them a ton of money and time because we can walk in with materials specifically designed for the particular problem they were having in a short period of time. That's what's great about being able to compound."
Having this kind of internal capability is crucial, not least because an industry full of people used to Amazon Prime has higher expectations for speed and agility, Cort suggests, flagging the imminent arrival of what he calls "the Jeff Bezos generation — the post-millennials growing up in an environment of mass customisation and near-instant gratification."
"The aviation business is difficult to service and support. We actually put people in place at Zodiac and B/E Aerospace over the years to try and help them organise better, to help us more. But, recognising that, and sitting back strategically," Cort explains, "I've got a generation of people coming out that think that everything can be delivered within two days in a cardboard box. They're moving into things like engineering and supply chain and design and they are going to have an expectation that 8-week lead time, 12-week lead time, 16-week lead time, is ridiculous." 
"We worked with the actual extrusion manufacturers and said, 'here is what we want to do: we want to be able to make really small batches, really consistently, really high quality. We want to make those things within five days, ten days.' And they looked at us as if we had three heads. Why would you do that? That doesn't make any sense. Who needs that? Well today we know a particular market that could use that. And we see that as this industry always is a bellwether for other industries. It's an early indicator of where other businesses are going." 
Rather than aviation being an exception that stands apart from the crowd, Cort says, "We are actually using this industry to set a new level of expectation for other industries. Rather than fight the supply chain, let's embrace what it means. Our new extrusion equipment can make much smaller batches, with much more flexibility, much more consistent quality, so lead times go from 18 days to 14 days. My dream is to be able to continue to cut that down as we add new lines." 
Through next April, Sekisui is installing a new mixing facility to add two further lines. The ability to spool up on this level is a real help for some of the firm's customers "who are struggling with their supply chain issues".
"And rather than see it as a problem, we see it as an opportunity," he adds.
Related Articles: