As customers' expectations grow exponentially to include "always on" entertainment and information sources on board aircraft, some airlines lag in delivery. Bridging that gap with smart technology and digital sleight of hand, moving map specialist FlightPath3D is offering up a solution to meet passenger needs while using little or no real-time bandwidth during a flight.
FlightPath3D's 2D and 3D moving map solutions for in-seat IFE have been delighting passengers in recent years. Now "geotainment" and merchandising are in the cards, with FlightPath3D president Duncan Jackson telling Runway Girl Network: "We want to start building out discrete functionality and integrate services [into the map], bent towards the passenger experience and the location."
The map simply serves as a base platform on which the other applications are being built. FlightPath3D dipped its baby toe into this functionality by first adding interactive Point of Interest (POI) details – data easily preloaded into the system on the ground – but Jackson believes there is much more that can be accomplished with the map as the core of the experience. "I like to look at the use cases of ordering rides and looking at hotel information, consuming services, all these data sets, and say 'what if we had a very limited connectivity?'" Or indeed no connectivity.
It seems anachronistic to offer real-time booking solutions without a real-time connectivity pipe but Jackson believes it is possible based on smart data handling while planes are on the ground. For ride booking services like Uber, for example, the mapping platform can tie into third-party APIs to harvest expected fares and ride times at the destination before the plane departs, as explained by Jackson here:
With that data stored on board, the map can offer price estimates and allow a traveler to appear to book a ride. By pooling data on board and only transmitting it to a dispatcher after landing, other opportunities arise, including carpooling (the system can see that multiple parties are headed to the same hotel and offer a discount to share) and other merchandising opportunities.
The actual transaction is processed once the plane lands, with the necessary data quickly and cheaply transmitted over a terrestrial cellular network. FlightPath3D does not plan to replace the Uber app for passengers, just to make bookings viable when the traveler is otherwise offline.
"I can't sit on a plane, crack open my own app, and go around what could actually be a set of services that the airline offers, because there's no connectivity," says Jackson.
Purchasing tickets to events is another scenario where passengers might have their own preferred resource but are precluded from accessing them because of the offline environment. Similar to the ride-booking services, destination events data, prices and availability can be cached just before departure and served up to passengers along the way. If the map sees that you're looking at a stadium POI rather than just reading news about the team, recent scores or an upcoming schedule, the system can offer tickets for the next few days based on knowing what was available a couple of hours ago. Confirming the transaction would happen after landing but the bulk of the data would be processed offline.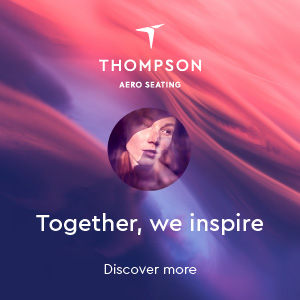 Airport merchandising is yet another angle that Jackson hopes to explore. Delivering guides for food or services on the ground can be built-out from mostly static data with tiny bursts of connectivity completing the transactions at key times. Need a quick bite during a short connection or replacement headphones? You'll know where to go before you land. And, much like the ride-hailing, this can be accomplished through existing airport apps such as Grab where FlightPath3D is just the intermediary, not the underlying service provider.
Gamification is also a major push for the company, with the idea of rewarding passengers for playing games in the POI views. A few trivia questions or a survey could result in a discount for a booking or, depending on the connectivity available, the ability to push small flight status updates to a social media channel.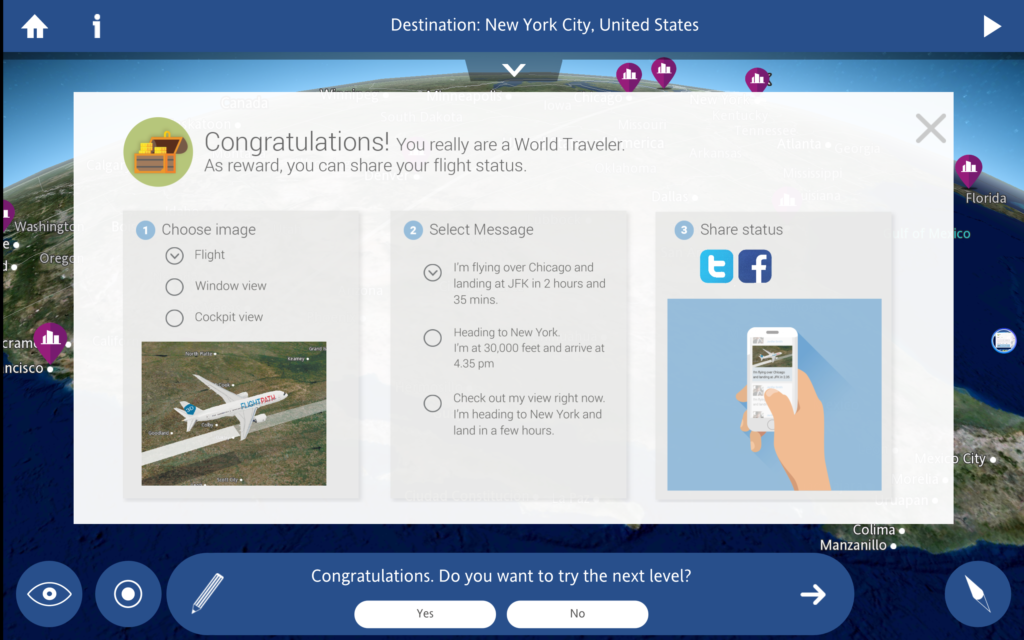 The best part for the airlines is that these services should all be a revenue source, not an expense. All of the booking transactions and third party integrations are tied to a more traditional model of affiliate revenue, paying a commission to the company that triggers the transaction. And not only does it deliver ancillary revenue to the airline but Jackson believes it "a higher profit margin than other [ancillary] products because it has a low-cost base." That it also adds value to the passengers means everyone wins.
Related Articles: