Ever since British Airways debuted "Club Class", the first step towards business class, airlines have walked the line between branding their products to stand out from the competition while ensuring passengers understand what they are — all in the context of the relatively restrictive GDS categories of first, business, and later premium economy.
I have no real complaint about airlines that use smart, accurate branding while truly pushing boundaries of product and pricing, like AirAsia X's Premium Flatbed or Air New Zealand's Skycouch. But airlines are making it increasingly complex for flyers to understand what they're buying. It's all very reminiscent of the rebranded World of Hyatt loyalty program, with its absurd(ist) Discoverist, Explorist and Globalist tiers.
As an example, the three major US airlines are going for broke with recent product branding decisions.
United's delayed Polaris means that there will be much more Fauxlaris than previously planned, which is itself an issue in addition to the differences between Polaris First and Polaris Business. Despite it being a recent rebrand, I can't even remember what the real name of United's p.s.-replacement premium transcon business class service is, because I joked about it being "United PTSD" and that was more memorable than United's actual name.
Internationally, Delta changed the name of its premium economy product from Delta Premium to Delta Premium Select immediately after launching Delta Premium to much fanfare. Adding to the confusion, online travel agents and metasearch engines have only recently started not displaying Delta's W-bucket Comfort+ seats alongside international premium economy products, so for two years Delta's extra-legroom economy was shown next to real premium economy. Reasonably well-travelled family friends were surprised to learn that their Delta ONE flight to Europe was business class, not first class, reducing comparability (and not in Delta's favour). And the Delta ONE brand itself is set for further dilution when its Thompson Vantage XL+ suites debut, flying alongside the original, relatively cramped and increasingly uncompetitive 767 Vantage product as well as Rockwell Collins (formerly B/E Aerospace) Diamond seats.
And now American is joining the herd too. Take a look at the revival of American Airlines' Flagship brand, which The Points Guy's JT Genter outlines was currently spanning checkin, lounges, and preflight dining, but is also now breaking into separately branded Flagship first and business class, separated again into international and transcontinental versions, not to be confused with domestic first and shorthaul international business. Clear? I didn't think so.
Flagship checkin appears at five airports, and perhaps in the future a sixth, but as JT says, "the access policy is complicated enough to fill an entire post by itself". This is bad #PaxEx: high-value passengers don't want to and shouldn't have to spend time figuring out whether they're eligible for a benefit.
There's one Flagship lounge, at JFK, with six more en route over the next year or two. But here too, there's a catch: it's only for some international and transcon flights, while AA's Platinum-and-above cardholders can get in only on some international flights. Phrases like "qualifying international routes" are, again, bad #PaxEx, because they make customers less certain, not more certain, about the perks the airline is offering as part of their loyalty.
Flagship First dining is planned for four Flagship lounges, with only JFK currently open, but only three-class international passengers are eligible.
American is also quietly adding the Flagship monicker to first and business class for international — and transcontinental — routes. That's alongside the existing first and business class, giving six brands in the pointy end plus four for economy:
Flagship First International
Flagship First Transcontinental
Flagship Business International
Flagship Business Transcontinental
First (US domestic)
Business (shorthaul international)
Premium Economy
Main Cabin Extra
Main Cabin
Basic Economy
The problem for the industry is multifold. It makes it increasingly difficult for passengers to understand what product they're being sold, and to compare that to other carriers.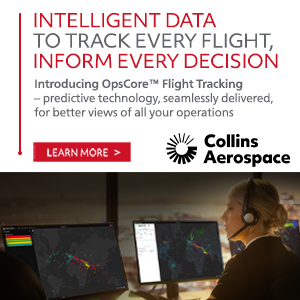 Airlines might think that the latter is a feature rather than a bug, but that's short-termist and, frankly, insulting to passengers.
Opaque product branding also adds complexity and exceptions. Passengers want to know that when they buy business class, they get benefits A, B and C, but buying first class gets them D, E and F as well.
Which benefits do passengers get when they buy an American first class ticket on a route that is transcontinental but not Transcontinental?
Smart passenger experience designers understand that the key to satisfying premium class passengers and high-value customers isn't to create more exceptions: it's to raise the overall standard of the airline's #PaxEx.
Related Articles: