"History and basic economics tell us that the satellite market is cyclical." Leo Mondale, President Inmarsat Aviation, suggests that resellers are ignoring this paradigm in the following Op-Ed contribution to Runway Girl Network. 
Inflight connectivity's time has come. Increasing passenger demand has led to strong airline interest, which in turn has attracted a number of highly competitive offerings. Most of these offerings are based on solutions that rely on existing and future capacity provided by the Fixed Satellite Service (FSS) industry, while others—including Inmarsat—have designed and developed satellite and ground network infrastructure specifically to address global mobility, which includes inflight connectivity (IFC).
The satellite business, like the aviation business, is long-term and capital intensive. Costs are measured in the hundreds of millions of dollars, and lead times are typically measured in years. Decisions made today define the capacity market approximately five years into the future. Since Inmarsat entered the mobile satellite market over three decades ago, however, the FSS market has experienced at least two boom/bust cycles created by periods of over- and under-supply. IFC players dependent on the satellite capacity market will need to be able to withstand the inevitable cycles of the FSS market. This won't be easy.
Recently there's been a lot of debate about the benefits of capacity lease/resale versus network ownership models.
Currently the IFC market is enjoying the results of an investment spree in speculative capacity that began about five years ago. The 'lease is better' model speculates that this spree will continue, even though excess capacity works against the economic interests of the industry that is supposed to make the huge capital commitments. Indeed, in the past year, financial markets expressed a strong negative reaction to the 2010-2015 round of speculation by the FSS industry, so the investment cycle now seems to be largely in 'pause' mode while the earlier investments prove out – or not.
As a result of the investment by the FSS industry that followed Inmarsat's announcement of its plans for Global Xpress, several IFC-relevant service and capacity options for resellers are starting to enter the market. But if one does basic math on the airline industry, we cannot see enough capacity to satisfy aviation demand.
How much bandwidth will be needed? Passengers are well aware that "up to" data speed promises are meaningless. Airlines who have already been down an unsatisfactory IFC road know that customer satisfaction is driven instead by the consistency and sufficiency of the service to meet expectations.
Obviously, resellers try to control their costs and maximize their coverage by mixing leased or managed services capacity from across a wide range of older and newer satellites from multiple sources. This is indeed unavoidable to cobble together global coverage. Inmarsat has almost 30 years of satellite operating experience in the aviation sector. We know that older assets cannot be relied on as primary capacity. As a result, we have an in-orbit backup for GX, which is very rare in the current IFC environment.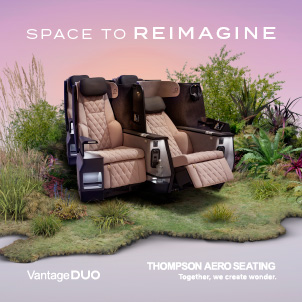 Another challenge is the number of resellers who all share access to the same capacity market. This means that in a busy hub area, there will be numerous flights from different service providers sharing the same beams and bandwidth. Who decides which of those planes gets the fastest speeds? Or is every user in the shared channel simply throttled back?  Network owners are able to contractually guarantee quality of service at a level agreed with the airline, over a network engineered to deliver it to each aircraft across its range of activity. At Inmarsat, our offer also includes reserved bandwidth in our network so that we can give airlines flexibility to dial up (or dial down) their purchases as the market evolves – which it inevitably will. Airlines can thus buy only what they require, and contract for real security in an evolving market.  We can do this because we own and control the capacity and all the other network elements needed to deliver on our promises to customers, and we back it up contractually.
With inflight connectivity increasingly becoming a priority for passengers, airlines are investing heavily in IFC services. Airline strategies must be partially driven by technical and operational considerations for sure, but they also need to consider the alignment—or lack of alignment—in the interests shared by themselves and their suppliers. Resellers inevitably seek to minimize their capacity costs, while network owners inevitably want to increase volumes. There can be demonstrable risks inherent in reseller business models, and significant exposure for airlines based on the ability of their service provider to navigate the ups and downs of the inevitable cycles in the satellite capacity market. Customer satisfaction and loyalty depend on airlines delivering a seamless service every time – and a second-rate passenger experience will not be acceptable for passengers, now or in the future.
Related Articles: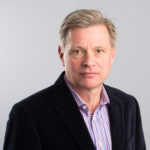 About the author:
Leo Mondale joined Inmarsat in 2004 as Vice President of Business Development and Strategy, leading corporate development and M&A efforts on key acquisitions and investments. In 2014 he was appointed President of the Inmarsat Aviation business unit – a role that has seen him help to shape the future of connected aviation. Recent initiatives include launching GX for Aviation, a high-speed inflight broadband service, as well as flight deck comms platform SwiftBroadband-Safety. He also oversees the development of the European Aviation Network.
Additionally, Leo founded and led the Growth Management and Support division, which included developing the strategy of Global Xpress, including responsibility for product and service development, the development of the Global Xpress programme, and creating the Aviation business unit.
Before Inmarsat, Leo held a variety of senior positions in the satellite and aerospace industries, including at Iridium, Inc. where he was ultimately Chief Financial Officer. He's also served as a partner in Thales Associates, as Chief Executive Officer of @contact, LLC, and as President of Arianespace Inc.
Leo holds a Bachelor of Arts degree, majoring in French and History from the University of Minnesota and was awarded a Juris Doctor degree from The George Washington University, Washington, DC.