As an increasing number of airlines outfit their aircraft for ultra-longhaul missions, Singapore Airlines has chosen an all-premium passenger experience for its ultra-long-range Airbus A350-900ULR aircraft, which will debut next year when SQ resumes nonstop flights from Changi to New York JFK and Los Angeles. If that sounds a little familiar from when the airline first started flying those routes nonstop over a decade ago, that's because it is.
Information from the unofficial yet reliable @A350Production suggests that Singapore Airlines will take 68 business class and 94 premium economy seats for its longest and most prestigious routes. The seating configuration is very reminiscent of the mix the airline offered on the first iteration of its Airbus A340-500 in February 2004, with 64 Raffles Class angled lie-flat sleeper seats in business and 117 Executive Economy premium economy seats, although the slightly narrower A340 fuselage meant that Executive Economy was in a 2-3-2 layout.
The A350 premium economy will be produced by Zodiac Aerospace, but in the same 2-4-2 configuration as SQ's non-ULR A350 aircraft. Going with an eight-abreast layout does give fleet consistency, and suggests that the airline is doubling down on its decision to take a narrower eight-abreast premium economy product on the A350 (in line with Cathay Pacific) rather than a more spacious seven-abreast configuration (like Lufthansa and China Airlines). But it's not the best that Singapore Airlines could have offered, and I wonder whether the airline will come to rue that decision.
Executive Economy was removed from the A340-500 when the Koito business class seats were installed throughout the aircraft in 2008, and indeed I'd certainly pause at the idea of an 18-21-hour flight (depending on winds) in anything that wasn't a fully flat bed. The benefits of the A350, however, in a lower cabin altitude and higher cabin humidity, do put some ticks in the positive column, especially in the pointy end.
Japanese seatmaker Jamco will, it seems, continue to supply Singapore Airlines' business class seating on the ULR, with the same current-generation flip-over forward-facing seats that SQ has used since it was, understandably, prevented from further rolling out the Koito seats it installed originally on its Airbus A380 and Boeing 777 aircraft.
The Newark-Singapore SQ21 — which I flew shortly before Singapore Airlines retired the aircraft and cut the route — was just long in the all-business class configuration with direct aisle access, but I must admit to wincing slightly at the idea of sitting that long in a premium economy seat.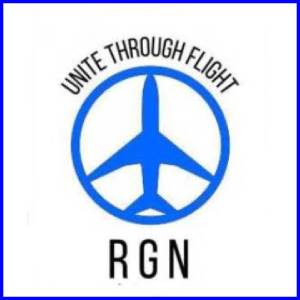 The lack of an economy cabin does mean, however, that there's no "comfort canyon" between economy and premium economy.
One of the issues that passengers face with Singapore's A350 — and, don't get me wrong, it's a nice issue to face — is that moving from one of the world's most comfortable nine-abreast economy seats to a premium economy seat that's only a little more spacious isn't exactly a huge leap.
That said, sixteen- to seventeen-hour flights are now relatively commonplace, even on aircraft that include economy class seating, and on tight ten-abreast Boeing 777 or nine-abreast 787 configurations at that.
The world may well have moved on to a #PaxEx point where spending the best part of a day in an upright seat isn't remarkable any more.
Related Articles: