F. Scott Fitzgerald's memorable quote about there being "no second acts in American lives" usually goes double in Hollywood, where most people are lucky to grab a halfway decent first act before they cash out. But if Oscar-nominated writer-director M. Night Shyamalan's scary-good Split is any indication, the wunderkind that Newsweek once dubbed "The Next Spielberg" – before his unchecked ego and a string of big-budget bombs like The Happening, The Last Airbender and After Earth turned his penchant for twist endings into a film geek punchline – is back in fine form indeed. And this time, Shyamalan means business.
Leaner, meaner and far more budget-and-story-conscious than he's been in years, the man who coined the catchphrase "I see dead people" in 1999's Oscar-nominated phenomenon The Sixth Sense is back to doing what he does best, scaring the pants off moviegoers, in what just might be his best film in a decade.
Starring two-time BAFTA nominee James McAvoy (Atonement, X-Men: First Class) in a ferocious, fearless performance as Kevin, a man with Dissociative Identity Disorder (aka DID or Multiple Personality Disorder) whose mind is home to 23 distinctly different personalities, Split grabs you by the throat in the shocking abduction scene that opens the film and never lets up. Kidnapping three teenage girls, Casey (The Witch's Anya Taylor-Joy), Claire (Haley Lu Richardson) and Marcia (Jessica Sula) in a car on their way home from Claire's birthday party, Kevin takes the trio to a mysterious underground lair where his true nature, not to mention the girl's terrifyingly uncertain fate, is slowly revealed as Kevin's personalities shift from one to another over time.
Taut, suspenseful, and often deeply disturbing, Shyamalan forgoes his recent reliance on splashy effects and big-budget set pieces here to ratchet up the tension the old fashioned way, with a killer script that is both inventively shot and powerfully articulated by all involved. And though Shyamalan has a brief, blink-and-you'll-miss-it cameo in the film, the real treat for horror film fans is the stellar supporting turn from Carrie's Betty Buckley as Kevin's longtime psychologist/DID expert, Dr. Karen Fletcher. This is Buckley's second film with Shyamalan (after her memorable turn in The Happening) and though she might be more well known to younger audiences for her work on Broadway these days, Buckley's calm, stately presence here humanizes the proceedings immeasurably.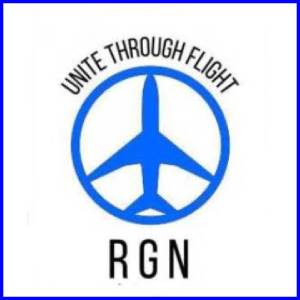 And though there has been some controversy about the film's depiction of someone with DID, the stunning twist at the end of the film, which literally reframes everything that has come before, should alleviate many of those concerns. Particularly on second viewing. And while a simple Google or Wikipedia search of the film's storyline gives away many of the juicy plot points at the heart of the film, I think the best way to watch Split is to come into it with absolutely no preconceived notions, so, avoid spoilers if you can and prepare to be amazed. I haven't been this excited about a Shyamalan film since his hugely-underrated superhero origin story Unbreakable hit theatres in 2000. And once you watch this dark, master class on modern onscreen suspense I think you'll see why.
Now playing on select Delta, Lufthansa, EVA Air, Singapore Airlines, British Airways and United flights worldwide, Split is also available via streaming at Amazon Video, iTunes and Google Play.