Singapore Airlines (SIA) is hoping its recently-announced operation of 12 long-haul flights partially powered by renewable jet fuel will help the aviation industry move one step closer to its utopia: the widespread availability of competitively-priced biofuels that remove the shackles of its heavy reliance on kerosene.
But environmentalists are concerned that a mismatch between the rapid growth of the airline industry and the much slower development of the alternative fuel sector will make that goal much harder to achieve.
Earlier this month SIA joined a growing list of airlines that have experimented with the use of renewable fuels and expressed a desire to incorporate them into their operations on a larger scale in the future.
The Asian carrier opted to use a blend of HEFA (hydro-processed esters and fatty acids) fuel, which is derived from plant oils and animal fats, and kerosene for its 12-flight biofuel program. The first flight, operated by an Airbus A350-900, departed San Francisco for Singapore on 1 May.
The biofuel is produced by AltAir and is being delivered to San Francisco by SkyNRG, in collaboration with the North American Fuel Corporation (NAFCO).
A Singapore Airlines spokesperson says it chose to use HEFA fuel because "it's the only sustainable biofuel that is produced on a continuous basis, which makes it economically attractive", and the blended fuel meets the same specifications as conventional jet fuel, "the only difference being that it's produced from sustainable feedstock".
For the next three months, SIA flight SQ31 will be powered by this blend as part of what the airline is calling a "green package", which also includes employing optimized flight operations and more efficient air traffic management practices developed under the Asia and Pacific Initiative to Reduce Emissions (ASPIRE).
The key objectives of the biofuel flights, says the airline spokesperson, are to "drive awareness of biofuels in Singapore" and to "provide experience on the logistics and performance of biofuel operations for key stakeholders". The airline's long-term aim is "to see sustainable biofuels adopted for use in aviation in Singapore".
But would SIA consider paying a premium for alternative fuels over kerosene until the fledgling industry reaches a point at which price parity can be achieved? The airline is noncommittal.
"We prefer not to comment on hypotheticals," says the spokesperson. "However, competitive fuel costs are one of many variables that would be considered in decisions on long-term biofuel utilization, in addition to widespread availability and other factors.
"We will continue to monitor manufacturing and distribution developments, work with industry partners and build awareness, with the long-term goal of having biofuel as a viable, cost-effective option for future scheduled SIA operations."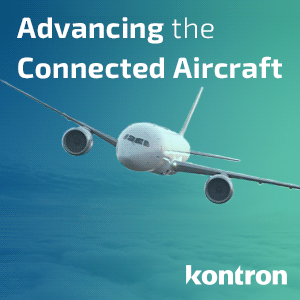 Brussels-based sustainable transport NGO Transport & Environment believes the funding needed to build viable aviation biofuels infrastructure should be provided by the airline industry itself, something the group's aviation manager, Andrew Murphy, says the industry is "still opposing".
There are signs, however, that individual airlines are starting to put their money where their mouths are when it comes to investing in biofuels. United Airlines, for instance, agreed in 2015 that it would make a $30 million equity investment in US-based alternative fuels developer Fulcrum BioEnergy.
The carrier also announced last year that it had agreed to purchase 15 million gallons of sustainable biofuel from AltAir over a three-year period, and had begun to use "commercial-scale volumes" of biofuel on flights from Los Angeles.
But Murphy is concerned that the rate at which the airline industry is growing makes it increasingly difficult for suppliers to produce the vast volumes of renewable fuels required to feed its seemingly insatiable appetite.
"There is a quantity problem with [biofuels in] the aviation sector and the bigger the sector grows, the harder it is to solve," says Murphy, noting that it is "harder to decarbonize a bigger beast".
Related Articles: