Is there magic to Hawaiian Airlines' ability to sell first class seats on its flights? It might not be magic, but the company sells nearly all the seats up front on nearly every flight, to levels that most other airlines likely would envy. It employs a variety of approaches, though pricing them attractively seems to be a big part of that given that most are sold in advance. Peter Ingram, EVP & Chief Commercial Officer, addressed the company's upgrade program in the most recent earnings call and while upgrades play into the overall mix, they are far less common than one might think.
Hawaiian is one of many airlines with a paid upgrade option for getting into the forward cabin on board. In its case the year-old Bid Up program allows passengers to bid cash within a company-defined range for the big seat. Through internal business rules and in an opaque auction-style of bidding, those seats can end up occupied at a discount to the price of purchasing first class straight up. But it turns out that's rarely the case. Said Ingram, "We've been really pleased with the performance of [Bid Up]. It is not a huge proportion of the overall cabin. It actually ends up being, on average, a little over one seat per flight that gets occupied as a result of that and there's a little bit of variation from market to market."
Why so few upgrades? It turns out that Hawaiian's passengers who want to sit up front are making sure they get there when booking the tickets, not taking the risk that an upgrade will come through. Ingram continued, "Overall, our paid load factor is very similar and in some cases, even higher than our main cabin load factors. So paid Premium Cabin load factor. North America, I believe in the first quarter, we were above 90% paid load factor. …Most of those sales are advanced sales of the first-class fares."
There are also some award redemptions and other bookings but the vast majority of the seats are filled by paying customers. The ability to sell those seats without resorting to discounts or upgrades is good for revenue and Hawaiian's numbers are strong lately. But what of the coach passenger who now is unlikely to luck into the big seat up front, even with a winning bid option? The good news is that there are more and more opportunities to be a little more comfortable, even in the back.
Hawaiian's Extra Comfort product is just over three years old in the current iteration and it is tremendously successful. The seats offer additional legroom, priority boarding, access to the paid entertainment selections and a pillow/blanket kit on board. And, much like the first class offering, it is a popular option for passengers. The offering is in such demand that the airline is increasing the seat count in the Extra Comfort section by 70% (from 40 to more than 68 seats) on the A330s as part of the retrofit to the flat-bed seats up front. My first trip in the seats (the inaugural JFK-Honolulu flight in 2012) was on a prior iteration of the premium coach offering, back when it was significantly cheaper and had a different set of benefits. At the time I thought that Hawaiian should be charging three to four times what it was for those seats. Now it is.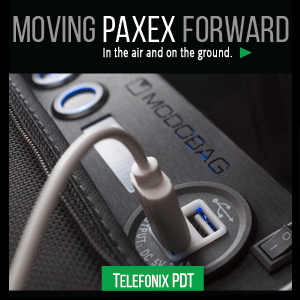 Hawaiian has stopped short of selling Extra Comfort as a separate class of service akin to what Delta Air Lines is doing with its Comfort Plus section, though that could always change. One limiting factor today is that the Boeing 767s do not offer the extra-legroom seats. Those planes are being retired while the A321neo fleet is set to grow starting later this year and the NEO fleet will have Extra Comfort seats in a similar ratio as the A330s. As the NEOs join the fleet and the A330s complete their retrofit process that means many, many more opportunities for coach passengers to get a bit more comfortable and for the airline to make a bit more revenue.
Hawaiian's "value-added revenue per passenger" (a/k/a baggage, changes and other ancillary fees) sits at $24.04/passenger and "Extra Comfort seats remain in strong demand, with results beating expectations" according to Ingram. Then again, the new A321s won't have in-seat IFE or inflight connectivity, so that may hurt the carrier's ability to drive additional revenue on those aircraft.
Some passengers are willing to pay extra to be comfortable on flights, just not all of them. Is it a matter of buying out of the horror of what economy evolved into or a small splurge to enjoy the trip? The answer will differ per passenger. But with nearly every airline offering that sort of option in one form or another it is not too surprising to see Hawaiian expand the cabin; after all, people are paying.
Earnings call transcript quotes provided by Seeking Alpha.
Related Articles: