Avionica, Inc. has been contracted by Icelandair to provide products and services to e-Enable Icelandair's 16 new B737MAX aircraft. Beginning this year and continuing through 2019 when final aircraft deliveries are made, Icelandair will install Avionica's e-Enabled avionics that include satLINK MAXIridium satellite communications system and aviONS Onboard Network Server.
"Avionica's integrated e-Enablement solution allows Icelandair to deploy an advanced e-Enablement system at a fraction of the OEM catalog price. By using avSYNC service, Icelandair will save more than USD$4 million in hardware and communications services on the new 737MAX fleet," said Bragi Baldursson, Head of Design for Icelandair.
Avionica's solution for Icelandair includes:
  satLINK MAX Iridium satellite communications system
  aviONS Onboard Network Server
  avCM 4G cellular device
  avSYNC QAR download
satLINK MAX is the industry's only 4-channel, FANS-1/A and ATC Voice Safety Service approved Iridium SATCOM system. The multitude of Iridium channels enables Icelandair to maximize e-Enabled aircraft connectivity without restricting critical Voice and FANS-1/A safety services.
aviONS provides an open-platform network solution supporting airline and third party e-Enablement systems. aviONS enhances airborne connectivity with global 4G Cellular using avCM and aviONS's WiFi connectivity for crew wireless applications including efficient in-flight reporting of cabin discrepancies.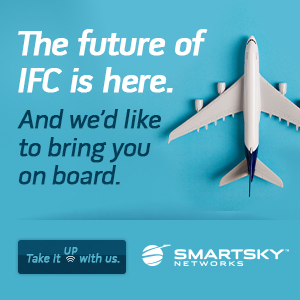 To manage connectivity, Avionica's avSYNC global data transfer network provides automated data transfer between aircraft and their operation center. As Icelandair's e-Enabled aircraft focus is efficiency, avSYNC's ability to automate data synchronization of onboard applications would become a key component of its strategy.
"We are very proud to continue our partnership with Icelandair in challenging the industry with better flight data and communications solutions. Icelandair's confidence in Avionica's e-Enablement and global communications solution as an alternative to costly catalog options is a testament to the exceptional value Avionica continues to deliver for Icelandair," said Avionica Vice President of Sales, Anthony Rios.
Headquartered in Miami for 25 years, Avionica is the world's leading aircraft data collection and data transmission manufacturer, designing and producing innovative, safety-qualified, state-of-the-art solutions that are revolutionizing air transportation. For more information, please visit www.avionica.com. Connect with us on Twitter and LinkedIn.