Rockwell Collins has delivered its first Iridium® ICS-300 SATCOM units to Boeing for its 737 MAX aircraft. Available as a production line option and the only approved Iridium SATCOM solution on Boeing platforms, the product provides long-range voice capabilities as well as data link communications that improve operational efficiency.
"Together with Boeing, Rockwell Collins will be providing airlines with the latest satellite communications capabilities for the 737 MAX flight deck," said Steve Timm, vice president and general manager of Air Transport Systems for Rockwell Collins. "By enabling worldwide voice and data communications for the cockpit with the ICS-300, airlines will realize a variety of benefits."
The ICS-300 is an advanced voice and data link communications system that operates over the Iridium satellite network. With complete global coverage, reliable communications between the ground and aircraft enable improved routing and enhanced coordination between the flight crew and operations.
"This solution offers Boeing 737 MAX customers a highly reliable and cost effective platform for all their aircraft operational communications needs wherever they may fly," said Brian Pemberton, vice president and general manager of Aviation for Iridium.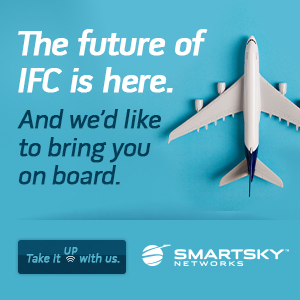 The Iridium constellation consists of 66 low-Earth orbit satellites, enabling real-time communications anywhere on the planet and extends coverage to include polar and all remote airspaces.
About Rockwell Collins
Rockwell Collins (NYSE: COL) is a leader in aviation and high-integrity solutions for commercial and military customers around the world. Every day we help pilots safely and reliably navigate to the far corners of the earth; keep warfighters aware and informed in battle; deliver millions of messages for airlines and airports; and help passengers stay connected and comfortable throughout their journey. As experts in flight deck avionics, cabin electronics, cabin interiors, information management, mission communications, and simulation and training, we offer a comprehensive portfolio of products and services that can transform our customers' futures. To find out more, please visit www.rockwellcollins.com.