Italian seatmaker Geven is quietly aiming to revolutionise the way that it produces seats, and with recent technology advances for both the 3-5-3 Airbus A380 economy seat and a new wider 18" product for ATR turboprops, the approach seems to be paying off. Managing director Alberto Veneruso explains to Runway Girl Network that these high-profile projects are about more than just the PR of being involved with the industry's most-discussed seating advances.
"The technical challenge with the A380," Veneruso says, "has been to adapt the seats on the old tracks on the floor. The seat downstairs has staggered legs with a different attachment. It is a patented solution, based on the Airbus requirements, and we are working on it. There are already some customers extremely interested, and we are waiting to finalize this model. We are waiting for Airbus to finalize the contract. We are extremely optimistic."
Veneruso confirms that Airbus is not currently planning to raise the floor of the A380 to adjust the cabin diameter geometry in order to avoid the problem of the window seat passenger not being able to place their feet on the floor. "Airbus made their own marketing analysis, interviewed several customers, and probably they decided not to change the floor; they preferred to keep the floor as it is."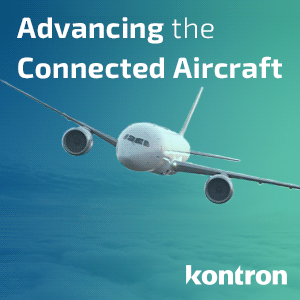 Fundamentally, Geven's seat is different from the version demonstrated in the full 3-5-3 layout at the Aircraft Interiors Expo (AIX) two years ago, Veneruso says, since it uses "totally different technologies. As a matter of fact, part of the investment has been to manage these new technologies. For example, for the composite we do not make it ourselves, we prefer to buy it at the moment, but the backrests here is fully composite. It allows us to dramatically reduce the weight. Some of the shock absorbers for the tests have been designed and manufactured by us with the dedicated technologies. The seat is really new in comfort and in weight. Imagine the old reclining seat was around 9-10 kg, and with the new one we are at 7 kg."
Veneruso highlights that a similar technology has been used for the well-received 18"-wide seats at ATR, unveiled this year at AIX. Geven is reaping the rewards of previous investment in being able to design and produce new-technology seats.
"Geven today is taking the results of the last two years of investments. Well," Veneruso laughs, "investments are continuous; we started investing and we understand that it is a continuous investment for the group. The investment has been addressed at mainly two points: research and development, and infrastructure."
"In research and development, we invested in opening a new office near Rome, where we hired engineers exclusively to develop new products, trained normally by our people, but with a free mind to think to new solutions. The result is that they created two new products, the Essenza and the Elemento, which seem to be very successful. We are in an advanced stage of design and certification. We are completing the whole process with Airbus, and it will be fully offerable in the catalog," Veneruso says.
For Essenza, "We have also an important flag carrier that already selected the seat for a huge amount of aircraft, for the single aisle application. Essenza is a very simple product. The idea was to have it very lightweight but with incredible comfort. If you test it at 27" it is still very comfortable, and you still have a lot of space space for legs.
Elemento, meanwhile, is a fully-featured seat that Geven is aiming at both the premium longer-range narrowbody market and widebody aircraft. "The first installation is for 2018," on a linefit A330neo, Veneruso confirms, "and the certification is set now for the beginning of 2018."
Switching away from the research and development part of Geven's investment towards the money the company spent on infrastructure, "we opened another two factories with an investment of around €30 million, where we internalised more than 80% of the mechanical activities," Veneruso says. "The reason is that we didn't want to be chained to the suppliers, keeping our flexibility, because today Geven is so successful because we are extremely flexible. We still have 100% on-time delivery. We never missed one delivery or one day, and to do that we need to be very, very flexible. It is quite difficult to find suppliers so flexible, so we invested by ourselves in constant advantages in terms of quality, delivery, and production flow."
Internalising such a high proportion of its supply chain has brought numerous benefits to Geven.
"For example, to make some parts in the past, we needed three different machines from the suppliers. We know what to do, we required a specific machine that in one step makes all three parts. There is an enormous improvement in terms of flow," Veneruso explains. "What is interesting is that [our subsidiary] Skytecno prepares the trolley for the final assembly at Geven. We receive the trolley for that specific shipset at Geven. At Geven the parts are already checked and are ready for installation. They are assembled and immediately shipped, so we have an enormous improvement, meaning that for the assembly of an A320 of 180 passengers, before we needed five days, now we need one and a half days."
"It was a nightmare to follow so many suppliers; now we have one supplier, Skytecno, owned by Geven and fully controlled by us, so they work exclusively for us, because the ownership is the same as Geven."
Veneruso wouldn't be drawn, however, on any news about its long-promised business class seat, Bacio (Italian for 'kiss'), suggesting that "maybe for next year, we expect to have some news on this," but that the seat would not be in the "first phase" of Boeing 777X business class offerability for the updated twinjet's 2020 launch.
Related Articles: