At New York's John F. Kennedy International Airport, American Airlines has opened its first 'Flagship First Dining' restaurant, as part of its newly renovated lounge.
Your author got the chance to preview the new dining experience before American launched the service this morning. But first, let's take a look at the overall lounge space.
Located on Level 4 of American's Terminal 8, the airy new lounge is larger than the former facility, and directly overlooks Terminal 8's apron. It also offers an impressive array of amenities.
In addition to various comfortable seating areas, the JFK Flagship Lounge – which seats up to 310 guests – provides individual work pods for those who want to use their time to be productive. For those who don't, but want instead to relax or take a nap, there is a sizable quiet room with lounger-style comfy seating and dimmable lamps positioned strategically throughout the space.
American's new lounge in JFK's T8 also has a TV room with rows of seats facing a large, wall-mounted HD television tuned to a cable news channel. Off to one side of the TV room is a glassed-in kids' room (which also has a TV).
Flagship Lounge passengers can freshen up with a hot shower before or after their flights – impressively, the new lounge has eight showers, all in individual large cubicles.
JFK's Flagship Lounge also features a large, semi-screened-off bar area, with plenty of seating nearby. Sets of four modern chairs are positioned around equally modern circular, small tables next to the lounge's outward-slanting windows, so that guests may watch the activity on the T8 ramp while sipping drinks and sampling the very tasty-looking and large selection of hot and cold food laid out in the lounge's large buffet.
Among the many buffet-dining options are healthy food and beverage options that American is introducing along with the lounge renovations. Guests can pair their meals with premium wines and champagne, or drinks from the lounge's 'make your own cocktail' station.
But at 9:00 a.m. this morning, American formally launched the Flagship First Dining experience at JFK, which will roll out over the next year in the Flagship lounges at its Miami, Los Angeles and Dallas/Fort Worth hubs and also at London Heathrow, as part of a broader $200 million investment in the premium-class, luxury-travel experience.
American notes that Flagship First Dining is intended to supplement rather than supplant onboard meal service for First Class passengers. It allows First Class passengers to dine in considerable style before their flights, should they want to forego dinner service in the air in favor of an uninterrupted sleep – or even if they just fancy a good meal before they fly and wish to partake of all the meals served onboard as well.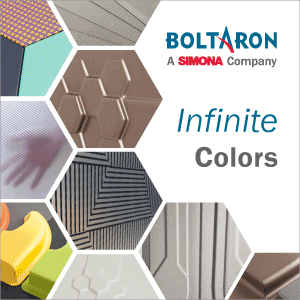 Accessible only to First Class passengers traveling on American's three-class international flights linking the USA with Europe, Asia, South America and Australia, and First Class passengers on its three-class US transcontinental flights linking New York JFK with Los Angeles and San Francisco and Miami with Los Angeles, Flagship First Dining offers a full restaurant-dining experience. (International passengers each may bring one guest to a Flagship First Dining restaurant, but passengers on transcontinental flights may not.) Specially trained waiters – each given a three-week training course to instill in them the serving standards required for Flagship First Dining – attend to each diner's gustatory whims.
As one of the first half-dozen people ever to have dined at JFK T8's Flagship First Dining restaurant, your author – to whom American offered the chance to preview the restaurant's fine-dining offering two days before it officially opened – can testify that the experience comes with a view any #AvGeek would enjoy. The restaurant offers a superb, unobstructed view over the T8 ramp.
American's intention is that each Flagship First Dining restaurant will offer locally inspired, seasonally changing menus and that each dish on the à la carte menu – which suggests, but does not insist on, a specific wine pairing for each entrée – will include ingredients from local purveyors.
In the JFK T8 restaurant, the menu's ingredients include Sprout Creek Farms cheddar matured in a cave for 24 months, as well as grass-fed beef from Joyce Farms. These are two of the key ingredients in the Flagship Burger – a dish which will be available in all of American's Flagship First Dining restaurants.
The T8 restaurant also offers a beverage menu which includes cocktails designed by a well-known New York mixologist, as well as a selection of wines chosen by a master sommelier.
Because I and a handful of other reporters were invited to preview American's JFK Flagship First Dining experience, each of us was offered two appetizers and starter-sized portions of three entrées, as well as the full Flagship Burger if we wanted it.
The appetizers on offer were a vegetarian, smoked mozzarella cheese-stuffed Arancini in roasted tomato sauce, which I found delightful; and a scrumptious serving of smoked duck breast with toasted hominy succotash, corn and edamame.
Next was an appetizer-sized portion of olive oil-poached Loch Duart salmon from Scotland, accompanied by cauliflower risotto, wild mushroom ragout and spring broth. Close on the heels of this small yet filling dish was a small plate of braised beef short ribs, served with seasonal vegetables and drizzled with a superbly spicy Romesco sauce. A spiced lentil cake with Goan stir-fried baby corn, underpinned by a very authentic tikka masala sauce, was next.
The savory part of the meal was rounded off by the Flagship Burger, served in a brioche bun, topped with red-onion-and-bacon marmalade and melted, cave-matured cheddar and accompanied by arugula, slices of beefsteak tomato and shoestring fries.
Because I'm a white-wine aficionado rather than a red-wine lover, I chose not to request the Napa Valley Truchard 2013 cabernet sauvignon recommended as a pairing with the Flagship Burger. Instead, throughout the meal I sipped a fruity, perfectly chilled glass of yellow Livia Felluga 2015 pinot grigio from the Friuli-Venezia Giulia region of Italy. I'm very glad I did. The mildly spicy but nicely rounded wine accompanied well all six savory dishes I sampled.
The only jarring note in the entire meal came when I was brought a plate bearing three small dessert tastes. Two, a fruit gazpacho and a small piece of dark-and-white-chocolate tart paired with vanilla cream, were rather nice. However, the third dessert, a small, square salted-chocolate tart paired with vanilla cream, both tastes covered with dark salt crystals, was far beyond merely salty. Not only was it the saltiest salted-chocolate I have ever tasted, but it was by far the saltiest food item I tasted during the entire meal. Tiny though the chocolate square was, I had no wish to finish it. But my excellent impression of American's new Flagship First Dining restaurant in JFK's T8 was thoroughly restored with an after-lunch chocolate – which arrived in the shape of a little airliner. What a nice touch to end a really good meal!
Related Articles: