digEcor is delighted to announce the agreement of collaboration with prestigious Aviointeriors in Latina, Italy.
This collaboration agreement is entrusted to develop a range of TSO'd IFE seats that integrates Avio's seats including Economy, Business and First Class with digEcor's Integrated Flight Experience modular product portfolio which consists of various sized HD screens, Noise Cancelling technology, a custom designed personal controller and passenger service solutions (crew call bell, reading light and audio controls) and USB and 110V PC in-seat passenger power.
Avio's seats including the Avio Mona Lisa First Class Suite, the Adagio fully flat bed, the Sofia regional business/premium economy seat, the Canova and the Columbus Economy seats are all in scope.
The agreement also includes the enablement of integration of the others product with their own beyond the initial identified opportunity, provisioning for retrofit of IFE and passenger power into in-service Avio seats as well as new seats.
"digEcor and Aviointeriors share a like-minded vision in developing products and solutions that meet high product quality, innovation, customer focus and reliability. Avio's continuous improvement and sustainability drive is what also resonated with us having recently embarked on a similar innovative path with our recently announced pre integrated USB power solution" welcomed David Withers, Chief Executive of digEcor.
"It's a great opportunity for both companies and a beginning of a profitable collaboration with digEcor" said Ermanno De Vecchi, Chief Executive Officer of Aviointeriors.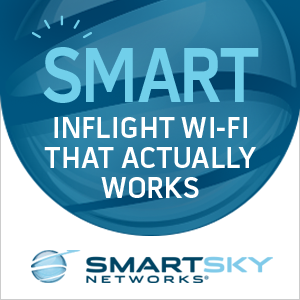 About digEcor
digEcor is an established and highly regarded IFE industry innovator. It was the first to introduce portable Audio Video On Demand inflight entertainment and today has grown to offer a suite of inflight products and solutions to meet passengers' wide-ranging needs. digEcor's Integrated Flight Experience is a low-cost, flexible solution that enhances the passengers' experience across all areas of inflight service from entertainment to power and lighting through to crew and passenger connectivity. Founded in 2000, digEcor is headquartered in Brisbane, Australia and has additional offices in the United States of America and the United Kingdom. For more information, visit WWW.DIGECOR.COM.
About Aviointeriors
Aviointeriors, is an Italian company based in Latina and Naples, brings 45 years' experience in aircraft passenger seat manufacturing, blending together creativity and technical ability with the most advanced technologies. EASA authorized Aviointeriors as design and production, we have available a full range of state-of-the-art products. As part of the commitment to total service and customer satisfaction, seats can be highly customized through a process that allows customers to select their own most appropriate aircraft seat across a wide variety of options. For more information, visit WWW.AVIOINTERIORS.IT.