Want the best seats in Swiss' Thompson Vantage business class cabin? Be prepared to pony up a hundred bucks or two for a "throne" with direct aisle access, the airline is now saying.
The throne seats, in which passengers have a small table and work surface on either side of them, have long been one of the benefits of the configuration selected by Swiss on its Airbus A330/A340 cross sections. Swiss previously blocked access to these for regular passengers in order to enable high-tier frequent flyers to select them.
Now, it's between the Swiss franc equivalent of US$100-200 to select them before online checkin and seat selection opens, at which point it's fair game. Smart passengers will be watching like hawks to either select these seats or, if they're not quite fast enough, to snag the better seats that savvy fellow travellers have vacated in order to pop themselves onto the throne. Those top-tier elite flyers can still pick the seats, but not if the buying-up non-elites have got there first.
Just a few months ago, Swiss started charging 39 francs (roughly the same in USD) to economy class passengers keen to use the business lounge. The tension between maintaining perks for the airline's most profitable customers — who, on balance, have seen their benefits cut over recent years — and squeezing the last couple of hundred dollars, pounds or francs of ancillary revenue out of the #PaxEx stone is real.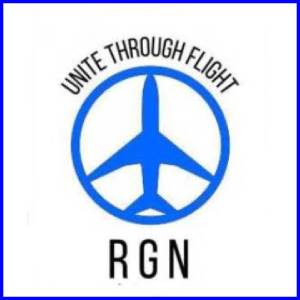 Other airlines have either been dipping their toe in the ancillary waters for business travellers or have been delighted by a full-immersion experience.
Low-cost carriers have long been in the game of enabling passengers to hand over their cold, hard credit card for the best seats on their Boeing 737 or Airbus A320 family aircraft, and that standard is carrying over to the low-cost long-haul market as well.
Full-service airlines, too, are on team ancillary. British Airways, for example, charges non-elites to book any seat on its aircraft, although at last check the better seats in BA's highly zero-sum Club World cabin didn't cost more than the worse ones.
Qantas takes a different tack, blocking off the better seats in its own zero-sum layout for elite status passengers only.
But the really interesting thing for me is that the throne seats aren't always (or even usually) the best option on board for many passengers. Like most implementations of Vantage where there's a throne, the footwell of Swiss' seat narrows significantly at leg and ankle level, meaning that passengers who are even slightly tall can feel cramped when the seat reclines to bed mode.
Frequent Vantage travellers will often aim for a throne on day flights — where the extra surface space can be very useful — but one of the window-window seats on flights where they want to sleep, given that the amount of space at leg level is markedly greater in bed mode.
And if Swiss is going to start selling access to these seats for actual money, it might want to take a look at maintaining them to a reasonable standard. I was less than impressed on a Swiss A330 last summer to find cracked plastic in the footwell of the throne and a cabin in fairly poor condition. Can the $200 "throne tax" be ringfenced for cabin refurbishment?
Related Articles: