Qantas promised premium economy passengers "a class leading experience and a revolutionary new seat" when unveiling its new Boeing 787-9, but the seat is barely evolutionary in function and pitched 3-4" below key competitors Virgin Australia and Air New Zealand. For a plane that's offering Qantas' narrowest ever longhaul seat down back in economy on sixteen-hour flights, premium economy doesn't look to be the comfort and space upgrade that many passengers were hoping for in the middle of the plane.
First, though, the positives: Qantas has clearly done a lot of work taking inspiration from other airlines' (and its own) premium products and spinning them into this product. For a start, Qantas is matching Singapore Airlines' 2015 premium economy with an attractive 13.3" HD Panasonic Avionics IFE screen.
I also really like the way the pillow hooks onto the headrest, similar to Cathay Pacific's 2007 business and first class, and it's great to see another airline and seat manufacturer going the way of articulated seat bases, like JAL's 2014 Sky Premium product.
In a similar way to B/E Aerospace's 2015 generation of premium economy (as unveiled by American, Delta and others), the aisle-side armrest lowers to enable access for passengers with reduced mobility and an easy way to slip out of the aisle seat. Qantas is also debuting a combo footrest-calfrest, which is a change from the usual premium economy legrest, but that's really the only new aspect of this product.
The biggest problem looks to be the easiest to solve: pitch. Qantas has pitched these seats quite close together, at 38". This is at the bottom end of all its competitors' premium economy offerings, and well behind its ANZAC mates'. It looks just about fine when the seats are upright, or when canny PR reps have arranged the seats so the recline isn't impinging on the seat behind.
But when the seatback in front reclines to its full 9.5", it seems fairly clear that there is no way for a window or middle seat passenger to pop out to stretch their legs on the world's future longest flight without disturbing at least three other passengers: the person in front of them, the aisle passenger next to them, and the person in front of that passenger. In context, Air New Zealand and Virgin Australia offer 41-42" pitch and 9″ recline on seats pitched at 41".
This is not a new problem in the region. When Air New Zealand introduced its Spaceseat product on its new 777-300ER in 2011, it was pitched far too closely together and the airline ended up needing to remove a row, which torpedoed its economics to the extent that it is pulling these seats off in favour of a standard premium economy product.
Qantas is in a better position: since the bulkhead between economy and premium economy is halfway down the zone between doors 2 and 3, it can easily remove a row of its 32"-pitched economy seats and divide the space between the three rows of premium economy affected by the recline issue. This new seat would indeed be class-leading if if were pitched at 48". But, as it stands, it is not.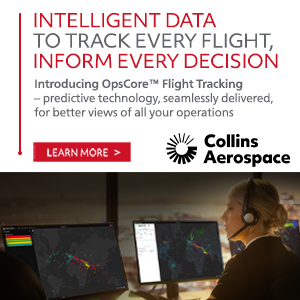 There's also an issue of fact around width measurements. The phrase "up to" when Qantas cites a width of 22.8" rang a few alarm bells, and indeed this turned out to be less than entirely representative. The seat cushion between armrests, which, as Australian Business Traveller notes, is the standard way of measuring standard seats like these, turns out to be 19.5", which has been on the bottom end of premium economy since the mid-1990s. Without this width continuing to the pinch-point at the front of the armrest, I can't in good conscience agree with Qantas that 22.8" is a reasonable way to describe these seats' width.
Qantas also hasn't paid enough attention to inflight power. There's only one AC power outlet between two seats, and I can't remember the last time an airline was unwise enough to do that in premium economy. While there are two USB sockets, the one in the seatback next to the phone storage shelf is an entirely useless 0.5A. I'm not sure it's appropriate to call 0.5A a "charging point" given the power requirements of modern devices. There is, AusBT says, a 2A socket angled against passengers' legs, but I can't help but feel that's the wrong way around. It doesn't appear that the difference is marked anywhere on the seats either.
I also can't shake the feeling that these seats look and feel, well, small. Australian Aviation's story header image shows one passenger needing to extend the headrest fully when in reclined position, with the 13.3" widescreen IFE well below the eyeline.
At the end of the ultra-longhaul day, premium economy is about extra space — and Qantas simply isn't providing as much as the competition. Airlines shouldn't bait their passengers with promises of "revolutionary" products and then switch to something that arguably isn't much of an improvement on what they and others already offer.
Related Articles: