Premium economy: big seats, big news, big money for smart airlines. Yet, with very few exceptions, premium economy across airlines is the same seat on the same plane with the same screen and the same experience. Conventional wisdom is that airlines want to differentiate their products, but that wisdom isn't borne out in the class between business and economy as much as it is elsewhere in the aircraft. But what are the options?
Premium economy costs around twice regular economy, without usually taking up twice the space. Comparing the precise ratio will depend on a number of factors (seat pitch, aircraft type, location of cabin monuments like galleys, lavatories or bulkheads, and so on) but as a recent example, Lufthansa replaced 84 economy seats with 52 premium economy seats when it refit the front cabin of its A380 main deck. That's a ratio of 1.6:1 — so in the simplest of terms Lufthansa is making more profit if it can sell a premium economy seat for more than 1.6 times the cost of economy. The data suggest that it can.
The trick is, of course, to make economy passengers upgrading to premium economy feel special and perceive value without simultaneously making business class passengers feel like the benefits of business are still provided if they downgrade to premium economy. It's also important to ensure that corporate travel bookers don't make the decision that premium economy feels too premium to be included in an "economy only" travel policy.
Innovating within these constraints is very difficult given that most airlines offering a true international premium economy product . Yet it has been more than five years since we've seen a truly innovative premium economy cabin, in Air New Zealand's revolutionary, yet ultimately abandoned, Spaceseat.
Part of the problem is the catalogue process for the Boeing 787 and Airbus A350, which has stymied innovation and led to cookie-cutter design on the latest generation of large twinjets. A period of (over-)consolidation within the seat manufacturing side of the industry has compounded the issue. The kaizen of seat safety and certification, while both necessary and admirable, has also had an unintended consequence of increasing barriers to entry and driving designers to emulate existing certifiable models as an easier path than developing something truly novel.
So what might the future look like?
Hard choices in a constrained hard product marketplace
The first, and arguably most critical, decision is seat pitch. The general minimum is currently at around 38", although — like the US domestic first class product with which these seats share #PaxEx DNA — there are airlines trying to carve out an inch less. Outliers include British Airways' French subsidiary OpenSkies with 52", JAL's Sky Wider product with 42", Air New Zealand's Spaceseats with 42", and its recliner premium economy with 41".
Width is also a key decision, and one where airlines can make the most difference. Towards the lower end of the scale, some older premium economy seats (like the original British Airways World Traveller Plus) measure 18.5", while others (like Virgin Atlantic's) hit 21". The problem is that measurements for premium economy, like elsewhere on the aircraft, are not always taken from the same part of the seat. The issue of mouldings and the overall seat envelope also comes into play, like in business class: a relatively roomy seat at elbow level might feel more constrained at mid-thigh if there is, say, a remote control assembly either sticking out or unwisely placed so a passenger has to arrange their legs so as to avoid activating it.
It's a sign of just how similar many premium economy seats are that the humble legrest is a differentiator. Yet with premium economy seats being particularly attractive on longhaul and ultra-longhaul flights, the ability for passengers to elevate their legs is a big plus, and shorter passengers find them particularly useful.
Perhaps surprisingly, most premium economy seats don't offer legrests — the type that swing upwards from behind the calves — for every passenger. Often, the front row will have legrests while the rows behind must make do with the swing-down footrest from the seat in front.
In a constrained seat envelope, IFE and soft product can make the difference
One of the consequences of taking a "bread and circuses" approach to distracting regular economy passengers from their lack of legroom is that premium economy passengers need to feel that their IFE is also getting an upgrade. It's not just size: it's functionality, headsets, and the chance to innovate with options like VR headsets.
Size does, however, still matter.
If Emirates is offering 13.3 inches in economy, passengers will feel that a premium economy seat should offer more. This is not a problem unique to premium economy, of course: business class passengers have an even better claim to more screen inches. But figuring out how to make premium economy IFE more premium than economy is an opportunity for airlines, seatmakers and IFE hardware suppliers.
Second-screening — where a passenger uses a PED while watching another screen — is a significant trend, particularly in Asia. An increasing number of IFE systems offer the option, but to an extent this has been a solution without a problem. There may well be an opportunity to take advantage of the additional seatback and personal real estate premium economy can offer with sensible (and future-proofed) device-agnostic stowage and viewing options. Everything from durable elastic strapping through to grooves in the fold-down tray or slots in the drinks section of the armrest should be — excuse the pun — on the table.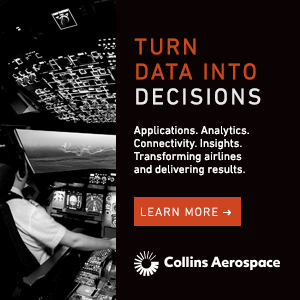 That additional space can also enable airlines to provide extra charging opportunities over regular economy. Whether that takes the form of faster charging (the single ampere of power trickling through pre-USB-2 sockets isn't enough to maintain a charge in many modern phones and tablets), additional sockets (because we're carrying more rechargeable tech, not less) or multiple locations (we may want the cable charging from a different socket while asleep rather than awake) the chance to provide a premium passenger experience is there.
Classic soft product upgrades like food and beverage are also key to making premium economy feel premium. Smart, visible signature offerings like Virgin Atlantic's after dinner liqueur service or glass of bubbly during boarding, business-style meal pre-booking (like Singapore Airlines), or the metal cutlery, chinaware and real glass service style offered in many airlines' premium economy can all help to give a premium feel.
Self-service bars provide an interesting option for trickle-down service from business class, particularly as airframers and cabin designers move towards making galley areas feel less industrial catering and more welcoming multipurpose space. "Raid the Larder" style options both reduce demand on cabin crew and can be a showcase for premium options.
Lighting, too, can provide a most visible differentiation opportunity for premium economy to both business and economy. Air New Zealand, for example, washes its premium economy cabin in the same purple-pink as its Business Premier cabin, although the feel is noticeably different given the way the light hits the light surfaces of the business seats and the dark surfaces of premium economy.
With an increasing range of plastic mouldings available, thoughtful airlines can make a real difference to the overall ambience of the cabin, and an airline that cleverly brands its cabins by colour — with smart industrial psychological analysis to determine which colours feel more premium to more people — can take advantage of these innovations.
Airport benefits range from nothing at all to using premium economy or business class lines for check-in, fast-track security queues and priority boarding. Some form of lounge access is rare, but certainly an option. While there may be concerns about diluting the at-airport benefits of flying business class, frequent flyers with status can already access business or first class lounges while flying in premium economy. Indeed, some airlines (like Singapore Airlines and British Airways) already segment their lounge options by whether a passenger has access as the result of travel class or frequent flyer status. For example, the Singapore Airlines KrisFlyer Gold frequent flyer lounge at Changi is for frequent flyers; business class passengers enjoy the more luxurious SilverKris lounge. A useful benefit could be premium economy passengers being granted access to the less impressive KrisFlyer Gold option.
It's clear that the variety of options for premium economy — from hard product to soft, from the airport to the cabin — can give a thoughtful airline with top-notch passenger experience people a real opportunity.
Perhaps that's why I was so unimpressed by the look, feel and functionality of American Airlines' new premium economy product this week. There are many airlines in the situation of needing to create a new product line within a tight passenger experience envelope. Carefully considering the myriad options available will be crucial to doing so successfully.