How do you make a first wine list truly first class? It's a complicated task, especially for a global airline. To an extent, Qantas, Alitalia or Air France have it easy, but what about airlines from non-wine producing countries, like Emirates, Singapore Airlines, or Cathay Pacific, say?
At a time when airlines are looking to economise in first class wherever possible, let me walk you through what I thought was a relatively disappointing wine list on an otherwise excellent first class trip on Singapore Airlines between the carrier's home hub at Changi and Tokyo Haneda.
Apart from the delicious option of Dom Pérignon 2006 or Krug Champagne — and, potentially, even then — the wine list appeared to have been assembled with too much consideration for regional name brand recognition, and too little consideration for the effects of cabin altitude and lack of humidity, with few of the wines appropriate for the styles of food being served.
In short, the wines were too French, too thin, too similar, and not tailored for a diversity of palates.
I'll highlight up front that this is the very definition of a first class problem for an airline and its passengers. "The $70 bottle of Bordeaux was too tannic for the sir's liking" is by no means the end of the world, and certainly there is some cognitive dissonance in our particularly trying political times.
But international first class passengers are still a key part of the economic puzzle for the airlines that fly them — often ten to twenty times the price of an economy ticket, as a difficult-to-price part of the loyalty reward attraction for lucrative corporate travellers, and as a halo product. When was the last time you heard anyone talk about Etihad without mentioning The Residence?
To satisfy these first class passengers, it's important to realise that, on the whole, they like wine, they appreciate wine, and they are increasingly educated about wine. The old "stack the list with Bordeaux and Burgundy" answer won't cut the mustard for much longer, if it's even cutting it now.
New World producers are edging out the old world in a growing number of wine shows and point-counting exercises, and they're producing wines that are tailored to the palates of increasingly savvy Chinese and Japanese wine consumers.
But onto this particular wine list, which held two Champagnes, two dry whites (a Chardonnay and a Sauvignon Blanc), and three dry reds (a Cabernet Sauvignon-dominant Bordeaux blend, a Pinot Noir and a Shiraz), plus a port.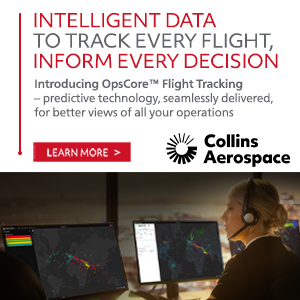 The crew were kind enough to pour a small taster of each of the whites with my starter (the lobster medallions on baby spinach with seaweed and lemon mustard dressing) and the reds with my main course (Singapore Airlines' iconic lobster Thermidor).
The minerally, flinty Chablis (a 2012 Jean-Marc Brocard premier cru Chablis) has a good name and good ratings. It would have been delightful on the ground, and might have paired well with the lobster there, but was too acidic in the air. A more rounded, buttery Chardonnay would have been a better choice from this grape, both for sipping and for enjoying with the meal.
The only other white was Dog Point's 2015 Marlborough Sauvignon Blanc from New Zealand, which is an excellent example of the straightforward Kiwi sav style, but it lacked complexity and was again too forward in its acidity for the air. A Hawkes Bay Sauvignon Blanc, which tends towards the herbier notes, or even a Fumé blanc style with some barrel fermentation, would have been a smarter option. Air New Zealand is clever not to offer only Marlborough sav in its business class, and Singapore Airlines could learn from its partner for first class selections.
It also strikes me that it would also have been smarter to present a second dry white of a different structure and combination of fruit, acidity and complexity: these wines are too similar to be the only whites in a first class cabin. That's particularly true for a flight between Singapore and Japan, where cultural preferences are for less dry wines. Neither of these two wines would go well with the Japanese menu either. A balanced Pinot Gris, Riesling or other aromatic varietal would work well as an addition or replacement.
The two French reds disappointed too. The Bordeaux, a Saint-Julien 2004 Chateau Léoville Poyferré, was thin, tannic and watery at altitude, where dry palates cannot develop the full flavour profile of this kind of dry red. Something like a Malbec from Duras, a blend from the Rhône valley, or something from the southwest of France would have been much more sensible if Singapore Airlines insisted on something French, as indeed would a fruitier, more robust Bordeaux style blend from the New World. This is not the first time I've been disappointed by Bordeaux inflight (or, indeed, on the ground), and while I understand that some passengers may well clamour for their $70 bottle of claret, there is surely mileage in having a small spiel from the wine guru explaining all the research and offering a more suitable wine.
Similarly, the Burgundy (a 2010 Louis Latour Corton-Grancey Côtes de Beaune) did not show the softness and spice that a Pinot Noir cleverly selected for altitude would demonstrate. This seemed simply the wrong sort of earthy, mushroomy Pinot for altitude — a fruitier, softer option could come from the cooler climates of Australia, New Zealand, or the Pacific coasts of Canada and the US.
The only red I can truly say stood out as something I'd enjoy a second glass of was the 2012 Shiraz from Teusner in the Barossa Valley of South Australia. This was, as the Aussies would say, "bangin'" — full of flavour, generous in the mouth even at altitude, and with a structure that held up even in the lack of humidity seen in the sky.
It might feel a little bit like I'm attacking French wine; please allow me to say that I'm not. There is an incredible amount of expertise and stunning wine being made, both at the appelation d'origine controlée level like the famous Bordeaux and Burgundies, but also at the indication géographique protégée level like the Pays d'Urfé that have come up since the European law changes of the mid to late 2000s.
Further, I'm fully aware that there is a segment of the population that looks for a classic French label, and which thinks a first class wine list isn't any good unless there's an expensive Bordeaux on it — the Veblen good of the air, in essence — no matter the actual comparable quality of the wine at the equivalent of 6-8000 feet.
In the context, though, of airlines looking for cuts in numerous parts of the soft product, surely the wine lists that are already less than ideal from a sommelier's point of view are ripe for a little bit of revolution.
Related Articles: