Anyone who's ever picked up a trashy paperback at an airport gift store, read it front-to-back inflight and then abandoned it in their seatback pocket before deplaning will surely understand the strong, gravitational pull of a movie like The Girl on the Train. Sexy, mindless fun, brimming with enough juicy, suburban malaise to fill a dozen Lifetime movies, Train was adapted from Paula Hawkins' best-selling novel of the same name by Erin Cressida Wilson (Men, Women & Children, Secretary). And though some critics compared Train to 2014's Gone Girl upon its initial release, the truth is that the films could not be more different.
The movie version of Gone Girl is a crackling good drama from a world class director (The Social Network's David Fincher) that garnered four Golden Globe nods, two BAFTA nominations and a Best Actress Oscar nod for Rosamund Pike. Whereas the movie version of Train plays exactly how it reads, like the aforementioned trashy paperback. Yep, it's that good, or bad, depending on your tolerance for watching Emily Blunt play drunk for two hours.
Personally, I could watch Emily Blunt act out the aircraft safety card for two hours, but even my resolve was tested greatly by her wildly uneven central performance here. And since Blunt is so uniformly great in every other movie I've seen her in (I even liked her in The Huntsman: Winter's War!) I blame director Tate Taylor (Get on Up, The Help) for her wobbly, Miss-Hannigan-in-Annie drunk act here. But even if Blunt does chew the scenery a bit, her performance grows less broad and annoying as the central mystery of Train unfolds. And though the plot sometimes feels more than a little familiar, the shockingly gory twist at the end is well worth the ride.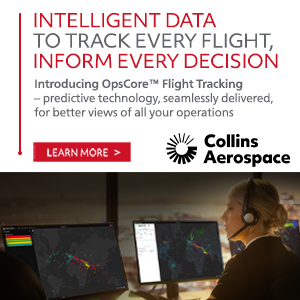 Blunt plays a divorced alcoholic named Rachel who has the supreme misfortune of having to ride past the gorgeous, suburban dream house she once shared with her former husband (The Leftover's Justin Theroux) on her train ride to work everyday. And if that isn't bad enough, Rachel also must contend with her husband's beautiful new wife (played by Florence Foster Jenkin's ferociously-talented Rebecca Ferguson), their new baby and the family's mysterious nanny Megan, played by the equally-beguiling Haley Bennett (The Magnificent Seven) who goes missing during one of Rachel's frequent blackouts. And if that all sounds a bit soapy and confusing, consider yourself warned – confusion and daytime drama-style reversals abound in Train, so fall asleep and miss a scene or two at your own peril.
That said, savvy viewers should be able to figure it all out by the third act, but Train's first 30 minutes are such a, pardon the pun, train-wreck of time-hopping flashbacks and intersecting story threads that I was starting to question my own sobriety and I wasn't even drinking!
Featuring alternately creepy/menacing supporting turns from The Hobbit Trilogy's Luke Evans as Megan's abusive husband and Edgar Ramírez (Point Break, Joy) as Rachel's shrink, Train's real secret weapon is Lisa Kudrow who is fantastic in a brief cameo that turns everything you thought you knew about Rachel on its head with a killer twist. It's not enough to save the movie entirely, and fans of a certain 1944 film with Ingrid Bergman and Charles Boyer might see it coming a mile away, but as far as Hollywood switcheroos go, this one's a doozy. So, if you do venture to hop on this crazy, runaway Train definitely stick with it till the last stop!
Now playing on select British Airways, Delta, Aer Lingus, Virgin Atlantic, EVA Air and American Airlines flights worldwide, The Girl on the Train is also available via streaming at iTunes, Google Play and Amazon Video.